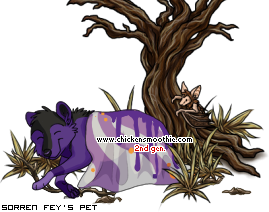 Our Halloween Candy Hunt has begun!

Every year Totoro celebrates Halloween by making you hunt for candy for her! (Well, isn't that nice?)

Check the bottom of every page as you browse around the site and forum. If you're very lucky you might find a prize banner! You might have to check quite a few pages before a banner appears, but don't give up! When you spot a prize banner, click it to collect your treat. You can bring your candy prizes to Totoro on the event page, and swap them for a reward.

Click here to go to the event page and collect your gifts or turn in your tokens for prizes. Totoro adds new freebies and rewards every day so make sure to visit daily to see what's available!

If this is your first time, we recommend you visit our Events Discussions board to recieve advice from seasoned users, and also to discuss the event if you like!

We've changed over to our Halloween layout for the event. If you'd like to switch back to our regular "dull-green" style, or one of our other site styles, you can do that by changing your board style in your board preferences!

We have also added a new Dress-ups Challenge for Halloween so make sure to pay it a visit aswell!