Try out the items by dragging them onto the pets! Drag the items back to where they came from to get rid of them.
Click the "species compatibility" buttons to see how the items will automatically change themselves to fit the pet that you put them on.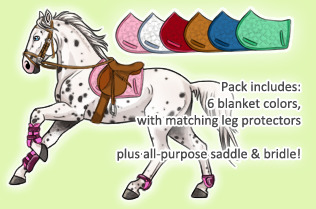 Get your horses, ponies, draft horses, and zebras saddled up for a ride! These items were made by Yulynh and Berkshire, and they now fit most equines, including the rainbow mane!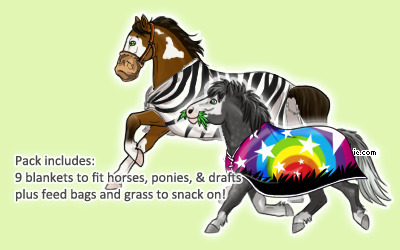 Care for your horses, ponies, and draft horses with these free equine snacks and blankets <3
Items made by Yulynh, Tyr, and Tess