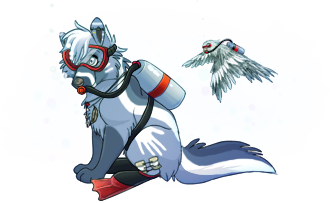 OH YEAH, IT'S ON! Time for Avian & Totoro's 2017 Summer Vacation!
This year Avian is taking us swimming down deep to an underwater city!

Click here to join them on their adventure!
During our Summer Event there are new gifts and new challenges every day! Click around and explore so you can pick up all the available gifts and see if there are any new areas to investigate. Take your time reading the information on each page, as the citizens of this underwater city all have important things to tell us.

Our website has taken a dive into the watery depths of the CS Sea, but if you prefer our regular green layout you can change back to the "CSDullGreen" board style from your Board Preferences page.