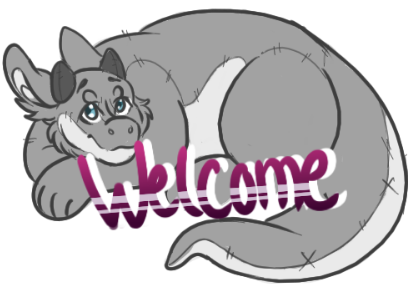 ════════════════════════════════════════════════════════════════════════════════
【 Main Page】 ||【Nursery】|| 【Archive】 || 【Fanclub】 || 【▸

Customs/MYOs

】 || 【 Artist Search】
【Shop】||【Growths & Transfers】|| 【Leveling Up】 || 【Artist Bulletin】||【Discord】
════════════════════════════════════════════════════════════════════════════════
You've stumbled upon the place where custom puffkins,besides starters, are born.
If you've obtained a custom or MYO, please post down below with proof of the ticket.
Currently, customs are only for staff. This will change in the future.
【

Gᴜɪᴅᴇʟɪɴᴇs

】
════════════════════════════════════════════════════════════════════════════════
▶ MYOs will be available for purchase in the shop at a later date (as of 6/19/2019).
▶ MYOs are allowed to be created by anyone, whether they are on staff or not.
▶ All customs must have the proper approval from a member of staff in order to become official
Puffkins. If the approval happens to be through PM or any other medium, proof must be posted
under the custom.
▶ Any edits used in the custom must be placed below, along with proof of the ticket.
▶ Customs may be made Off-Oekaki. Please PM Credit for access to the base. When posting
for approval, please made a cover and post your custom underneath.
If you have any questions, please feel free to pm myself or any other member of staff.
════════════════════════════════════════════════════════════════════════════════