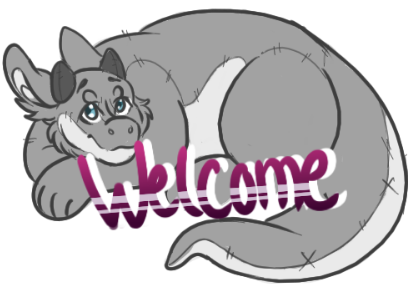 ════════════════════════════════════════════════════════════════════════════════
【▸

Main Page

】 ||【Nursery】|| 【Fanclub】 || 【Customs/MYOs】 || 【 Artist Search】
【Shop】||【Growths & Transfers】|| 【Leveling Up】 || 【Artist Bulletin】||【Discord】
════════════════════════════════════════════════════════════════════════════════
Aʀᴄʜɪᴠᴇs
【Main Adopts & Starers】|| 【Customs & Nursery Archive】|| 【Troops and Levels Archive】
════════════════════════════════════════════════════════════════════════════════
Mᴀɪɴ Pᴀɢᴇ Nᴀᴠɪɢᴀᴛɪᴏɴ
【Rules/Staff】|| 【Trait Guide】|| 【Clans & Lore】|| 【Getting Started】|| 【Level Guide】||
【 Event Bulletin】|| 【Stamps & Affiliations】|| 【Staff Applications】

════════════════════════════════════════════════════════════════════════════════
Aᴅᴅɪᴛɪᴏɴᴀʟ Lɪɴᴋs
【The World of Puffkins】|| 【Crest Creator】|| 【Starter Page】
════════════════════════════════════════════════════════════════════════════════
Wᴇʟᴄᴏᴍᴇ ᴛᴏ ᴛʜᴇ Dʀᴇᴀᴍsᴄᴀᴘᴇ.
A ᴘʟᴀᴄᴇ sʜʀᴏᴜᴅᴇᴅ ᴡɪᴛʜ ᴅʀᴇᴀᴍs ᴀɴᴅ ɴɪɢʜᴛᴍᴀʀᴇs ᴀʟɪᴋᴇ ᴏꜰ ᴛʜᴏsᴇ ʏᴏᴜɴɢ ᴀɴᴅ ᴏʟᴅ.
Nᴏᴛ ᴏɴʟʏ ɪs ᴛʜɪs ᴛʜᴇ ᴘʟᴀᴄᴇ ᴡʜᴇʀᴇ ᴅʀᴇᴀᴍs ᴏꜰ ᴛʜᴇ ʟɪᴠɪɴɢ ᴄᴏᴍᴇ ᴛᴏ ʀᴇsᴛ
ᴛʜᴇʀᴇ ʟɪᴠᴇs ᴀ sᴍᴀʟʟ sᴘᴇᴄɪᴇs ᴏꜰ ᴘʟᴜsʜ-ʟɪᴋᴇ ᴄʀᴇᴀᴛᴜʀᴇs ᴋɴᴏᴡɴ ᴀs Pᴜꜰꜰᴋɪɴs.
Wʜᴀᴛ ɪs ᴀ Pᴜꜰꜰᴋɪɴ?
════════════════════════════════════════════════════════════════════════════════
What is a Puffkin you might ask? A Puffkin is a plush-like dragon that is filled with clouds and certain amounts to help keep their soft-like nature in tact along with helping them maneuver through their cloud-like home. These creatures, being made of plush, are rather soft to the touch and are generally well mannered creatures with the occasional one that stray to the wild side. They're known to be sociable creatures among themselves, but hardly stray off towards other species within their realm. It is known that a few of these creatures have been known to converse with others outside of their kind with an array of chirps and squeaks, but never in their native language.

As peaceful as these these creatures may be, there still has been a rupture between the leaders of the leaders of the realm that has caused a rupture between the two clans, leading to what is known as "The Great Divide." Each ruler has split off across the land, starting their own civilizations. Within these civilizations live small troop that display their crest upon a dream catcher. Some Puffkins were forced to choose which leader to follow and have formed their troops within the two clans.

Most Puffkins are rather neutral looking, and it makes it slightly difficult to decipher which clan they belong to, however, there are a few wild puffkins that have mutated to show their nature, although they are rather rare. Those within the dream clan may exert more angelic qualities while those on the side of nightmares are quite the opposite.
════════════════════════════════════════════════════════════════════════════════
"Tᴡᴏ Cʟᴀɴs , Oɴᴇ Tʀᴏᴏᴘ
Yᴏᴜ ᴅᴇᴄɪᴅᴇ ᴛʜᴇ ᴘᴀᴛʜ ʏᴏᴜ ᴄʜᴏᴏsᴇ"