this is a wip
please refrain from posting~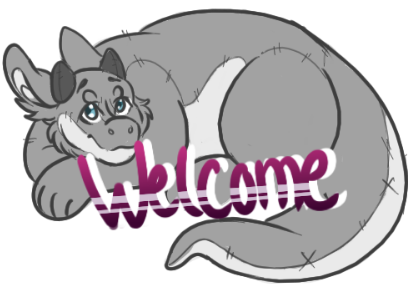 ════════════════════════════════════════════════════════════════════════════════
【Main Page】||【▸

Nursery

】|| 【Archive】 || 【Fanclub】 || 【Customs/MYOs】 || 【Artist Search】
【Shop】||【Growths & Transfers】|| 【Leveling Up】 || 【Artist Bulletin】|| 【Discord】
════════════════════════════════════════════════════════════════════════════════
In the center of the neutral territory, there was built a fountain in the image of the two leaders, Cloud and Raven. The figure of Cloud has its wings spread as it faces the land of Dreams, while Raven's is the same, facing the land of Nightmares. Both figures rear up, and from Cloud's horn and Raven's mouth flow forth spouts of the purest, clearest water anyone could ever see.
On occasion, these spouts will also flow with dreams or nightmares, respectively, as they rise from the world below. These dreams and nightmares mix with the clouds around the fountain's base, creating Puffkins in the same way that the first came to be centuries ago.
In order to have children, a pair of Puffkins must journey to this fountain together, and stand vigil until the dreams or nightmares flow from the spouts. During the vigil, the potential parents of a new puffkin gather clouds that they will hold up to the spout when they see the dreams or nightmares start to flow.
These dreams and nightmares will mix with the clouds the parents hold and create baby Puffkins. The number of which depends on the amount of clouds the parents can gather between the flows. (Artists will roll using random.org to determine the amount of babies, 1-4)
-place nursery rules here