It's now September on CS, which means new pets on the Adopt Pages!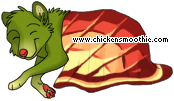 It is also the month for our annual All-Staff litter! This is an annual tradition where staff are invited to collaborate on a huge dog litter by adding one outcome each.
This year's contributing artists are:
Atwood, Bentley, Berkshire, Bernouli, Coalchaser, Dia., DoctorDraca, Ethulai, Fiery Gatoh, Jack, Jadeghost, Lacuna, Lilian Nightshade, Metallic Dragon, Nadine, Pandle, Pluma, raey, Rainpelt, Saikiyo, Schuyler, Siberian, sketchi, sláinte, Solarizing, Solloby, Swiftalu, Vampiric, Verdana, Yağmur



Good luck collecting all the outcomes!