Phew, the Chicken Revolution is now over!

Thanks for joining in the BAWK B'GAWK silliness yesterday with the lovely lovely chickens. It was April Fool's Day of course!



Eggs you adopted yesterday should now transform into regular pets... except for those which really WERE chickens all along! Check your pet groups!

If you still want your pets to be glorious eggs, pick up an egg suit from the dogs adopt page!

And if you want to keep your lovely lovely chicken avatar, you'll find them all in the "Derp" section of our free avatar gallery! Click here to edit your avatar, and use the button called "Pick from our avatar gallery".








But wait, there's more! NEW STORE PETS OUT NOW!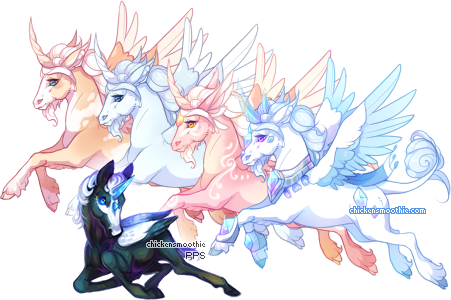 Don't forget that today's the last day you can trade in your Easter Eggs collected during our Easter hunt!