█▀▄▀█ █▀▀█ █░█ ░▀░ █░░ - █▀▀█ █▀▀▄ █▀▀█ █▀▀█ ▀▀█▀▀ █▀▀
█░▀░█ █░░█ ▄▀▄ ▀█▀ █░░ - █▄▄█ █░░█ █░░█ █░░█ ░░█░░ ▀▀█
▀░░░▀ ▀▀▀▀ ▀░▀ ▀▀▀ ▀▀▀ - ▀░░▀ ▀▀▀░ ▀▀▀▀ █▀▀▀ ░░▀░░ ▀▀▀
Home
✧
Events
✧
Market
✧
Encyclopedia
✧
Archive
✧
Discord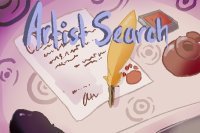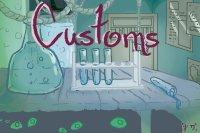 ☆ What's a Moxil ☆
Imagine a small creature, just bigger then your palm, with six pawed legs, an almost smushed nose, small cat like ears, large eyes, a long dragon like tail, with two feathery wings protruding from it's back. Moxils come in a wide veriaty of breeds that dictate there size, wing type, color, and other distinct features. Mostly found with natural coat colors, and usually only found at dusk, night, and rarely dawn. This species is a cliffside dweller, meaning they love caves, or grounds of similar nature, that are far off from the ground and have access to a large body of water, particularly a waterfall if they plan to breed.

A havoc, or large group of moxils, are often wild with no intent on being 'tamed' or among humanoid species, however this does not mean they don't like interacting with other species, and sometimes would love to be around them. These usually stray from there havoc to find someone to care for, or to create a havoc of there own. These Moxils should be taken good care of and will love the companion, or companions, they seek out. Moxils have a longer lifespan then humans so it's more likely that the Moxil owns you, not the other way around. Remember this.

Learn more about Moxils? check the encyclopedia.
☆ Rules ☆
» This is an open species

as long as you follow the lore

.

you should read the encyclopedia and rarities before making your own.

» Only Moxils made from this adopt are allowed in this adopt.

Any you make personally can not participate in any events, breeding, and so forth.

» Don't sell any moxils you obtain or make for yourself for real currency.
» Any moxils won from the adopt cannot be sold.
You can exchange them for other moxils, or give them back to the artist to be re-adopted.