Main Thread

I

Customs

I

Whelping Box

I

Title Program

I

Genetics

I

Breed Specific Genetics

I

Adopt Archive

I

Custom Archive

I

Litter Archive

I

Buffalo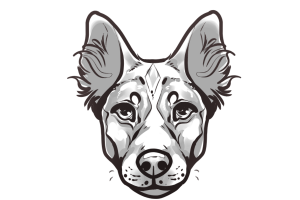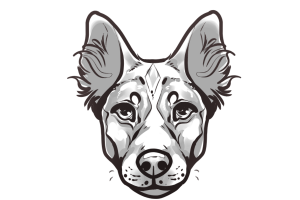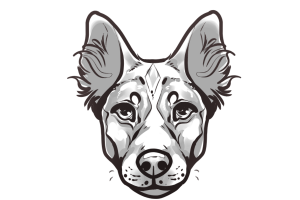 Welcome to the Beaumont Collie Title Program!
This is an optional program so entirely up to you if you'd like to participate. We would love to see you here, though!
Currently
Round 58 will close 2/27 at 9 pm CST!
This round's optional prompt is: Your collie's handler is feeling a bit under the weather and stayed home - how does your collie react to having a different handler run their trial? 200 word minimum, may not be applied to conformation trials, MACH, HTCH, or any other higher titles.[/strike] Prompts are not available for speed rounds.
Change Log - 12/27
[size=85]Participation vouchers may now be saved up and traded in at a later date for rough or curly customs - three vouchers equals a rough coat, five vouchers equals a curly coat. The color of the collie will still be limited to one uncommon trait and unlimited common and under traits.
Change Log - 11/13 through 11/17
The entry cap will be raised to

six

seven

collies per person beginning in round 36.
There will be an optional prompt available to complete for one collie each round, giving them a double roll in their herding or agility trial.
The way MACH is being rolled has changed - entrants will be split up into two groups based on prior number of fails and the top 20% of dogs in each group will win the title after a single round of rolls. This nulls the old 100 rule.
The way conformation titles are being rolled has changed - entrants will receive the same double roll for a prior BOB title, but will now receive extra points for other previously earned titles (+2 for AOM, +4 for selects, +6 for BOS) with the maximum being an additional +12, score not to exceed 100. After receiving their scores, entrants will be randomly divided into pools of ~20 dogs, with each group earning a set of titles.
Change Log - 10/25
Title program thread has been remade and reposted here - you are at the right location!


New closing time is 9pm CST!
Guidelines
NEW:

Each user is allowed to enter up to seven collies per round.


NEW:

Each collie is only allowed to enter conformation and one sport per round.
Your collie does not have to enter conformation, but it cannot enter in both agility and herding in the same round.
For example a collie can enter in conformation and agility or only agility.
Entries who do not follow the new rule will be skipped.
Each round will last between three and five days, judging will begin, and a new round will start.
An updated storage site or kennel thread is required to participate.
Please only comment forms here, conversation or other comments can be said in the discussion club or discord.
Only use ribbons that your collie has won.
Titles were adapted and modified from AKC and AHBA.
Incorrect forms may not be able to be judged if not fixed before judging.
How To Play
First, you must own a collie! They can be adopted from the main page.
Second, decide if you'd like to enter in conformation and pick either herding or agility to enter.



Conformation


If you decide to enter conformation your collie will be put in an rng against all other participants, then randomly split up into a sub-group consisting of about 20 collies. The highest number in each sub-group will win Best of Breed. There are other placements for the next highest numbers, and ribbons will be handed out. Any collies who do not make a placement will receive a participant ribbon.



Herding


If you decide to enter the herding trials your collie must pass both test levels before beginning specific trials. The tests must be retaken if failed. After passing both then your collie can specialize or do multi-classes where it must qualify to gain the title. Ribbons will be handed out for new titles.



Agility


If you decide to enter agility your collie must past both introductory courses. The tests must be retaken if failed. Then your collie may enter for standard agility trials.

Entries will use the below forms.
________________________________________________________________________________________________________


Code: Select all

[b]Conformation Entry - Round 59[/b]

[b]Username:[/b]
[b]Kennel Thread:[/b] (link back to your collie's individual kennel page)
[b]Name:[/b]
[b]Gender:[/b]
[b]Link:[/b] (link back to your collie's adoption page)
[b]Prior Titles:[/b] (please list all conformation titles and their amounts! eg. 2 SM, 1 AOM. if none, list n/a)
[b]Perks:[/b] (yes/no applies for any perks given from breedings, write down exactly what type of perk)
Code: Select all

[b]Herding Entry - Round 59[/b]

[b]Username:[/b]
[b]Kennel Thread:[/b] (link back to your collie's individual kennel page)
[b]Name:[/b]
[b]Link:[/b] (link back to your collie's page)
[b]Trialing For?:[/b] (make sure to put the correct trial! if they passed JHD they will do HTD-I and you will chose if they will trial for sheep/cattle/goat/OR duck. if they passed any HTD III trial they can compete in HTCh this round)
[b]Previous Results:[/b] (if a first-timer put n/a, otherwise put down what was tested for and if it was a pass or fail)
[b]Perks:[/b] (yes/no applies for any perks given from breedings, write down exactly what type of perk)

Code: Select all

[b]Agility Entry - Round 59[/b]

[b]Username:[/b]
[b]Kennel Thread:[/b] (link back to your collie's individual kennel page)
[b]Name:[/b]
[b]Link:[/b] (link back to your collie's page)
[b]Trialing For?:[/b] (make sure to put the correct trial! if they passed ACT2 they will do novice agility)
[b]Previous Results:[/b] (if a first-timer put n/a, otherwise put down what was tested for and if it was a pass or fail, if MACH put number of previous entries/fails)
[b]Perks:[/b] (yes/no applies for any perks given from breedings, write down exactly what type of perk)