~~ ** FREE KAWAIIERIES ** ~~
Introduction :
Here you can adopt some cute little pets called "Kawaiieries" for free.

There will be dogs/wolves, horses and cats based on CS pets or created by me.
I don't take custom requests on this thread.
For customs requests, please go to this thread : viewtopic.php?f=21&t=567139&p=13014952#p13014952
What is a "kawaiierie"?
It's a jap-french word invented by me! It means cute things since the japanese word "kawaii" means "cute".

Rules :
* You can suggest me to do a CS pet but you

can't

oblige me to do it. If I'm not inspired by or don't like the pet I won't do it.
* You can put them on your signatures on CS.
* You can adopt them as many as you want.
* You can speak about the pets on this thread, but no spamming allowed.
* You can't steal, copy or trace the linearts, they belong to me!
* You can't make your business with my pets.
* No custom request on this thread.
*

NO SUGGESTION OR REQUEST BY PM!
~~ ******************************* ~~
Dogs and wolves :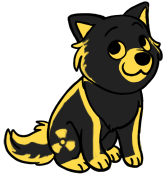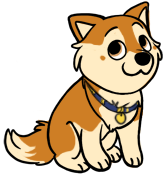 ~~ ******************************* ~~
Horses and ponies :
~~ ******************************* ~~