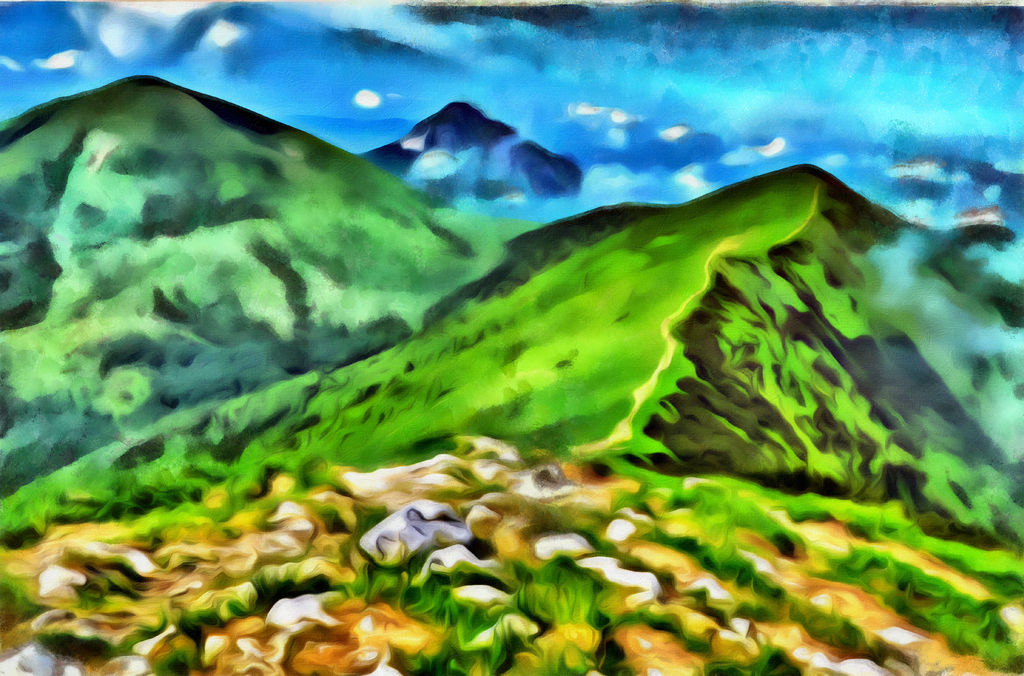 "Usonv Uweyv Anisoquili" or "Rough River Horses"
[oo-sah-nuh oo-way-uh ah-nih-soh-quay-lih]
[Main]
[Customs]
[Breeding]
[Artist Search]
[Staff Applications]
[Archive]
Historically in 1589, the Cherokee people - a tribe of Native Americans - had been long settled in a town in modern-day Georgia called Tugaloo. A very successful group of four and a half horse traders - the Uweyv family (the half was a baby, lol) - decided to breed their own horses instead of bartering with stubborn Spanish settlers or capturing lost mounts.
In the early stages, the family would use the most colorful & hardy of their Spanish bought stock. They sought after bouncy, attractive movement that was, also, comfortable under a rider which led to the development of a naturally high-stepped gaited breed. They decided to name their new horses after their surname & for the hardiness of the breed - "Rough River" Horses. (Usonv Uweyv Anisoquili)
As the years went by, descendants of the family continued the bloodline religiously, carefully documenting the sires, dams & foals. The people that carry the Uweyv name are great horsemen and women, apparently it just runs in their own bloodline.
Fast-forward to the 1800's, believe it or not there are still Cherokee people breeding & trading intertribally as well as with English & other foreign settlers. The development of the American Saddlebred, the American Quarter Horse & the introduction of the Arabian breed to America influenced the newest Usonv Uweyv. Fanciers of the breed began interlacing the three elegant breeds with the Native bloodline to create a beautiful thick-bodied horse/pony with graceful but strong legs that can traverse high mileage with little rest & less water than the average mount. Their necks became exotically long & arched over the years due to the selection of new blood.
Today, this breed still exists in small numbers - owned & bred by those inspired by the strength and beautiful colors that these horses usually sport. They are suitable for most light-breed disciplines, especially pulling a cart or trail riding. They still have some of the fanciest movement around, making these horses great for the show ring.
The size of this breed varies from large pony (13.2hh -14.2hh) to being fairly tall (14.2 hh - 16 hh). It is unusual for them to be any higher than 16 hh. Their colors & markings are highly prized. They have been seen in literally every color & pattern a horse has ever been born of. The most common patterns are Sabino, Overo & Tobiano. Somatic mutations occur somewhat frequently. Their eyes are most commonly blue or heterochromic. Solid coat colors are very, very rare. There has actually never been a Usonv Uweyv recorded that did not have some sort of white marking on it.
Usonv Uweyv are now found on most continents, living with specialist breeders who admire their lengthy history & gorgeous coats. A "revival" has been started by an international club for the breed called the "Usonv Uweyv Anisoquili Conservation Association". They are offering to adopt out some of their foals to prospective owners for FREE! Of course there is always an application process for each one but it's definitely worth it for one of these babies (;
- Of course, please follow all CS rules.

- Be kind. Being rude will land you on a ban list.

- Banned members will have their horses rehomed.

- Must have a "stable" (storage for adoptables).

- One person can only adopt 4 free horses in any given month. No roll over.

- Breeding is not available yet. It will be an option once we reach 30 adopts!

- There is no selling your horses for any sort of currency.

- Horses can be gifted back to the UUA Society for rehoming or they can be traded for CS pets ONLY!

- Please do not copy the breed or it's history or claim it as your own! This WILL result in a ban.

- Do not display horses in your storage stable that are not your own. This can result in banishment.

- Members are allowed 1 paid custom per month. "Paid" meaning CS pets, no currency.

- Please read up on the "Seven Tribes" so you know which are available to pick from when adopting your horses.

- The tiny horse head icon in the top left hand corner is used a marker for open & closed adoptions.

- A horse with an icon above them means they are already adopted.

- A horse without the little horse head is open for adoption forms!

- More rules will be added as seen fit for the survival of the breed (:

Thank you all for your cooperation, let's have some fun!

- All artists are encouraged to read the breed's history and be familiar with all rules of the species.
- You are completely free to run your individual adoptions as you wish.
- As an artist, you are the assignment of the gender of each adoptable is your choice.
- Full time artists are required to make 5 horses per month.
- Full timers can make up to 12 horses per month.
- Part time artists are only required to make 2 horses per month.
- Part timers are allowed to make up to 8 horses per month.
- Please remember to include which position you would like to obtain in your "artist search" post.
- Painting your ponies is totally at your leisure, this is meant to be a fun stress reliever for all!
-
Please remember to use to horse head icon to mark horses as open or closed for adoption.

- If you have to go on hiatus, please inform Elhoura. No worries, I am very understanding (:
- There are no lines for foals. UUA's only come as adults. Sowwy.

- These are hetero horses meaning they can only breed by one stallion & one mare unless the breeder has a special potion from the Shaman.

- This is a fictional breed with a little American history thrown in.

- Each UUA is assigned to one of the "Seven Tribes" upon adoption. This can be chosen by the artist OR left up to the adopter.

- Every horse is also trained in up to 3 disciplines. These can be chosen over time by the adopter but they must be realistic for the breed (in other words, no draft disciplines for these horses).

- Gender is always assigned upon creation by the artist. This is only chosen by the adopter if they order a custom.

- More information to come as needed.

- Open for Marking!

- This species is

OPEN!