_ _ _ _ _ _ __________________________________________________________________________________________ _ _ _ _ _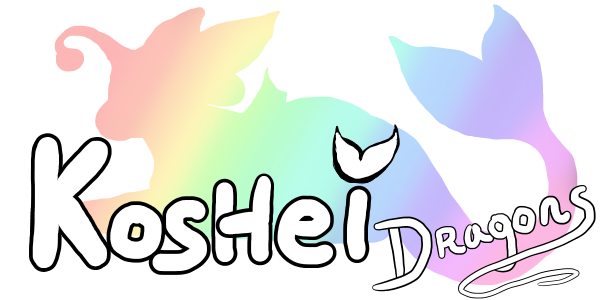 _ _ _ _ _ _ __________________________________________________________________________________________ _ _ _ _ _
Links:

Fanclub

[url=wip]Nursery[/url]

[url]Pound[/url]

[url=wip]Custom Thread[/url]

[url=wip]Revamp Thread[/url]

DeviantART

[url=wip]Archive[/url]
What are Koshei Dragons wrote:
Koshei Dragons are furry amphibians that live mostly on deserted island beaches and near coral reefs. The orbs hanging from it's head like an angler fish have different powers per color and emit a mystical Myst that trails around it's legs, orb and tail. Koshei dragons can grow up to the size of a great Dane and can be as tiny as a Chihuahua in kit-hood.

These dragons are extremely intelligent, and can live in suburban areas and cities easily. They live in packs or families of up to five or more and the dragons are naturally family oriented and very sociable creatures as well. They are capable of learning many languages and forming coherent relationships with other species, even sometimes living with other species as well.
Polyamory is very common in the species and a dragon can have up to four mates at one time, Because of this its very common for a koshei to have two kits per breeding. In rare cases, even triplets and quadruplets can be had.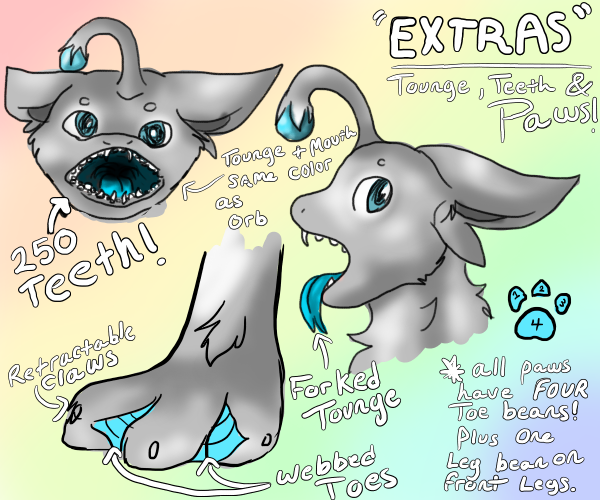 _ _ _ _ _ _ __________________________________________________________________________________________ _ _ _ _ _ _ _
Oʀʙ Aʙɪʟɪᴛɪᴇs﹕
Red

- Can heat up water surrounding it to a boiling point. On dry land, can create fire.




Blue

- Can freeze water surrounding it to ice. On dry land, control water and create snow/ice




Green

- Can grow sea life. Refurbish damaged coral reefs. On dry land, grow plant life.




Yellow

- Creation of light. Can emit electricity. On dry land, can create lightening and storms.




Orange

- Telekinesis. Can move objects with mind from place to place. Mind control.




Purple

- Alters reality to create illusions of beauty, power, wealth...anything the victims mind wishes for the most.




Pink

- Creation of beauty, and color. Unlike purple, could actually make anyone or anything beautiful.




Brown

- Time. Can turn back or forward time, change daylight to nighttime.




White

- Can heal the sick and revive the dead up to four hours after death.


Black

- Destruction and death. Can sicken victims with it's myst and use the orb to kill




Grey

- The rarest colored orb. Can both heal the sick and make others ill. can revive the dead and kill others. The grey orb a mixture of the white and the black orbs. (only ask first if you wish to have a grey orb)
_ _ _ _ _ _ __________________________________________________________________________________________ _ _ _ _ _ _ _




I had these lines in my oekaki for about a year now. decided to make them an oekaki species. The species has been around since 2013 but have been revived.....many many times after dying off for a while. These will stay up, and if they gain attention, then I'll open up an artist/mod search!