>>

NAGALINES ARE UPGRADING-- SO WE'RE MOVING!


>>CLICK HERE TO GO TO THE NEW THREAD<<<<



► EASTER EVENT
MAKE AN EGG FOR AN ARTIST TO TURN INTO A NAGA! ENDS ON THE 13TH ◄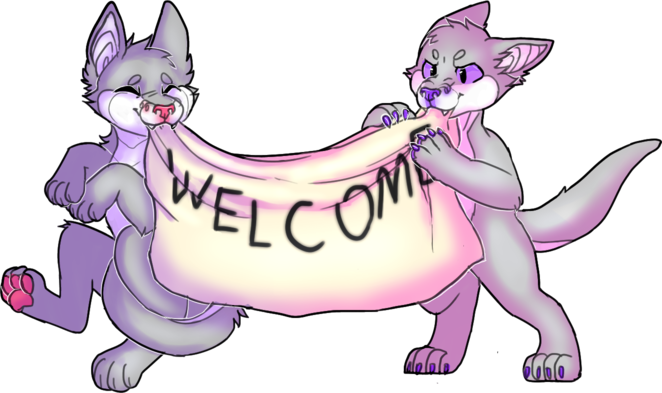 ____________________________________________________________________________________________________________
V.1
-
Fanclub
-
Nursery
-
Discord
-
Main Archive
-
Event Archive
Information

Many years ago now, Nagalines were bred to stop an aggressive, invasive species. This species couldn't be eaten by natural inhabitants, and there weren't many alternate options. Nagalines were the perfect combination of big cat and reptile, creating a fuzzy little cat noodle... A cat noodle that is good at eating invasive rodent species. They have now become very friendly and loving towards humans, and have become domesticated pets over time. People now breed them in their homes, and some are very expensive. There are wild Nagalines, and some are on the streets. They are a common pet, kept in or outdoors and prevent invasive species from overpopulating. They're super intelligent and people love them! The first attempt to create a Nagaline was a gene splicing experiment on mountain lions, sphynx cats, and very large alligators. The gene splicing helped them create a result, and with many failed attempts, created a stable species. The first attempts did not work out so well, but rejects were still unintentionally released into the wild-- considered ferals. They are considered close to extinct, but they do exist. They're typically considered to be dangerous, as the first outcomes were very aggressive. Now they have adapted well, due to breeding, and are actually a very stable and healthy species. They are no longer bred in labs, but for the last few years of creation, the main focus were snakes and spyhnx cats, sometimes small mountain cats and little crocodiles. They are now just bred in captivity. Occasionally, two Nagalines whose kind aren't commonly bred together will hatch eggs. The outcome can be very miniature Nagalines or other mutations, even occasionally a feral.They are a great pet option for someone looking for a loving companion, so if you'd like to have an intelligent friend that will keep you on your toes, a Nagaline is right for you!


Adopt one today!
____________________________________________________________________________________________________________
- Each user may own unlimited Nagalines.
- Mini-modding is not allowed. If you notice any rule breaking activity, please report it to a member on staff. Do not take matters into your own hands.
- Nagalines may only be traded for other Nagalines or Nagaline customs/MYOs and items may only be traded for other items. Trading for non-Nagaline items/species, art, or currency is against the rules.
- Please do not beg or whine for free Nagalines.
- Staff may revoke Nagalines from banned members.
- Be kind towards the staff and community.
- We all have lives outside of CS, you never know who you are affecting.
- Please don't be impatient!
- Harassment of any kind in the species will not be tolerated. If you or another user is being harassed, please contact staff immediately so it can be dealt with correctly.
- As a closed species, only Nagaline staff is permitted to create a Nagaline unless you are in possession of a MYO or custom.
- You may create roleplays for your Nagalines, may they be public or private.
____________________________________________________________________________________________________________
Creator
pearlcollie
Co-Admin
lil stat
Artists
Splatter, Kiffell, astral., dave., prospecte, Akemi-chan, .lucifer, imperials, booshweasel
, lokisaurus, softea, owltoes.jpeg, Golden-Boy, Trollish, jennfreckles, strinisaur, Medd
Pesagus, punkopup, Keg.
Moderators
*~Blizzard~*, Dimi., ♡Chocolate♡, Digiibug,
Archivist
Credit
____________________________________________________________________________________________________________