With the
new rule
about posting free lineart in the Creativity and CS Adoptables for Art forums, anyone offering to color free lineart
must
post a link back to the original image to prove that it's free to use. When reminding users of the new rule, many have complained that they don't know how to make a link back to the original image.
In an effort to quickly explain the process to them with minimal effort on my part, or anyone else', I've made this quick little tutorial about how to post an image and link back to it.
First of all, in order to be within the bounds of the rules, you may NOT find some random image hosted on Photobucket or Google. Just because someone has posted it on the Internet does NOT mean you can do whatever you want to/with it.

I'm using
DeviantArt.com
in this tutorial, because it has a search function, and there's plenty of free wolf lineart on it. The first three steps are to post the image in your topic, the last three explain making the link.

1.Go to DeviantArt, and in the search bar, type in "free wolf lineart". Read the artist's comments to make sure that it is free to use, and to see if the artist has any specific guidelines about reposting or recoloring the picture.

2.Now, with the full-sized image pulled up:
3. Go back to your art or creativity topic.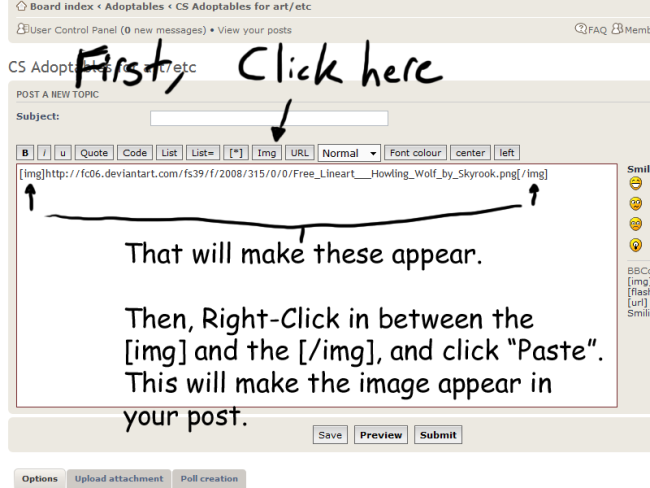 4. Now, to make the Link back to the original image: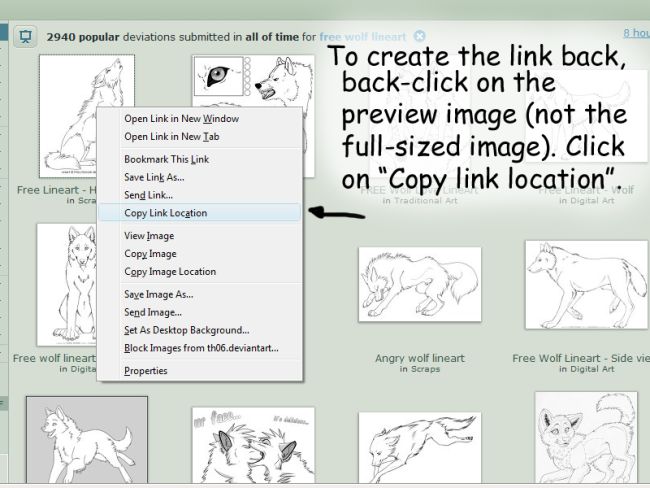 5. Back on your topic: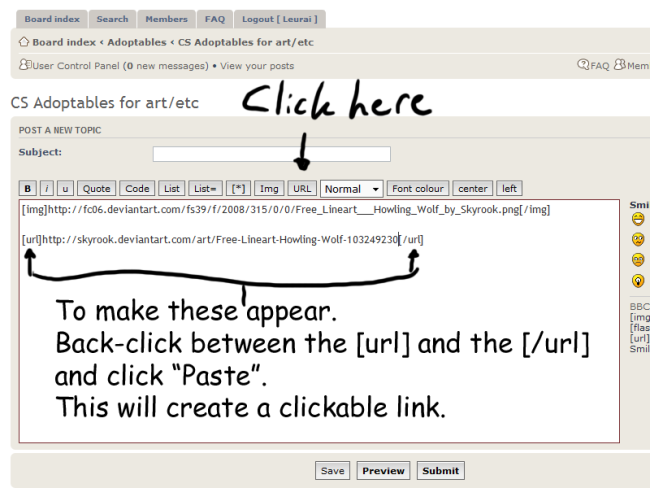 6. Now, hit the preview button.
Remember, if you're posting more than one lineart, you must post a link back to the original image for each one.