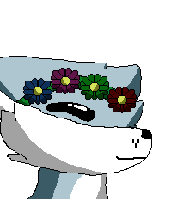 Hello! Im Pastel and welcome to Animal Pixels, I hope you enjoy your time here!
Let me tell you the rules, Before you more foreword!
Rules:
1. Please don't be rude/whine about things.
2. Do not claim the art as your own.
3. Do not spam the thread, But if your marking, asking a question, Ect. Its Fine

Now go have fun!
News!

1. New Litter!

2. Code Drop!

3. Where Open! Page 22.
Are currency is.. Cupcakes! Heres are Exchange rates and bonuses!

Unknown, ? Cupcakes

xxxxxxxxxxxxxxxxxxxxxxxxxx

Bonuses!

Omgsc/Very common, 3 Cupcakes

xxxxxxxxxxxxx

2018 - 2017, 5 +

Common, 5 Cupcakes

xxxxxxxxxxxxxxxxxxxxxxx

2016 - 2015, 10 +

Uncommon, 7 Cupcakes

xxxxxxxxxxxxxxxxxxxxx

2014 - 2012, 20 +

Rare, 30 Cupcakes

xxxxxxxxxxxxxxxxxxxxxxxxxx

2011 - 2010, 50 +

Very Rare, 200 Cupcakes

xxxxxxxxxxxxxxxxxxxxxxxxxxx

2009, 80 +

Omgsr/List pet, Unlimited

Cupcakes

for life!

xxxxxxx

2008, 200 +
Line Art Transfer's!

Code: Select all

[b][color=#80BF40]I Want To Transfer My Pixelz Catz![/color][/b]
Username:
Pixel Catz:
DO You Have Enough Cupcakes (10 Per Transfer):
Other: