What is this? wrote:This is a community of fantasy lovers who especially enjoy the joy of worldbuilding, D&D, and Dragons! My hope is to create a loving community who realize that being patient is worth it, as well as just enjoying the ride for what it is! While yes the adopt should be focused on the specific designs of the dragons, there is much more to Elenmorian Dragons than just collecting rare designs. The world they are based in is inspired by- but not directly copied- from the famous Dungeon and Dragon tabletop game, and I even run a few campaigns within the world of Rosohax. More importantly, this species allows the community to add to the world or roleplay in it however you like (you don't have to rp as your dragon)!
▬▬▬▬▬▬▬▬▬▬▬▬▬▬▬▬▬▬▬▬▬▬▬▬▬▬▬▬▬▬▬▬▬▬▬▬▬▬▬▬▬▬▬▬▬▬▬▬▬▬▬▬▬▬▬▬▬▬▬▬▬▬▬▬▬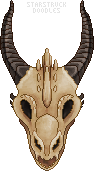 Elenmorian Dragons were created long ago, before mankind had his first thought. To subdue the evil fiends that once ruled the planet of Rosohax, gods crafted the ultimate guardian. While that was long ago, dragons have evolved from the design of their ancestors- into many different sub-species found across the land today.

While they can be befriended, it's a difficult task. You see, Elenmorian Dragons are particularly slow growers. Due to this fact, dragon enthusiasts encourage befriending a dragon in its hatchling state (or even better, to hatch it yourself), because it will leave the best impression on something so stubborn. Once befriended, dragons are often very empathetic, playful, and can even become your best friend.
▬▬▬▬▬▬▬▬▬▬▬▬▬▬▬▬▬▬▬▬▬▬▬▬▬▬▬▬▬▬▬▬▬▬▬▬▬▬▬▬▬▬▬▬▬▬▬▬▬▬▬▬▬▬▬▬▬▬▬▬▬▬▬▬▬
Aside from what someone might believe, a dragon's alignment can stray from the good, and lawful. Usually, the alignment depends on the environment and the predisposed type of the dragon. Meaning, there are certainly more evil dragons that roam the land, though they are a little harder to befriend.


Most dragons consume the general meat or fish most reptilians do. Though, while that's true, other dragon species are known to eat nuts, fruit, or even bones to get their nutrients. Again, this also depends on the type of dragon.


It's well known that dragons age very slowly. In fact, the eldest dragon has been recently recorded at around 13 centuries old!


A dragon's rarity is based almost entirely on its age

, seeing as younger dragons are hunted for sport.



Egg:

[standard]





Wyrmling:

[common]





Juvenile:

[uncommon]





Adult:

[rare]





Elder:

[very rare]





Ancient:

[legendary]

Dragons can always be sorted into these categories.