ı
l
l
ı
l
l
ı
ω
ε
ℓ
c
σ
м
ε
!
ı
l
l
ı
l
l
ı
As the title says, I am holding an art competition for an OC!
It ends on December 20th, or when I feel like there are enough entries!
Note: Please,
don't upload it on Furaffinity!
I am unable to access it but I hope that's okay :D
~~~
Prizes!:
1st Place
:
2009 rare.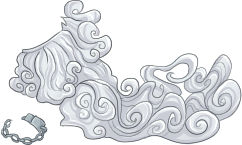 1 each of these items.
2nd Place:
2014 UC.
2011 UC.
3rd Place:
I will only be keeping 3 designs, everyone else gets a Space Event rare or an older UC/Rare.
~~~
I prefer female or non-binary characters.
Preferred Species:
-Deer!
-Canines (esp. wolves and foxes)
-Cats
-Dragons (but if so, only anthro)
-Both anthro and feral accepted! Anthro preferred, though. Especially if it has a feral form!
What I like:
-"dark" Neutral colours for the base colour (Brown, black)
-some "sandy" colours (but not yellow!)
-dark blues and purples
-accessories
-skullsssss (can be used for the character's head!), especially with
pale pink roses.
-horns and antlers
-lunar stuff
-medium-sized wings (preferably feathery)
Stuff I don't like:
-"Happy" colours like yellow, pink and orange.
-Very girlish characters
-Robot/droid characters
Basically, I'm looking for
characters that can be elegant, strong and fierce.
Also, all art must be fullbody!! Both Digital and Traditional accepted, but if Traditional, please take a good shot of the artwork! Multiple entries are allowed.