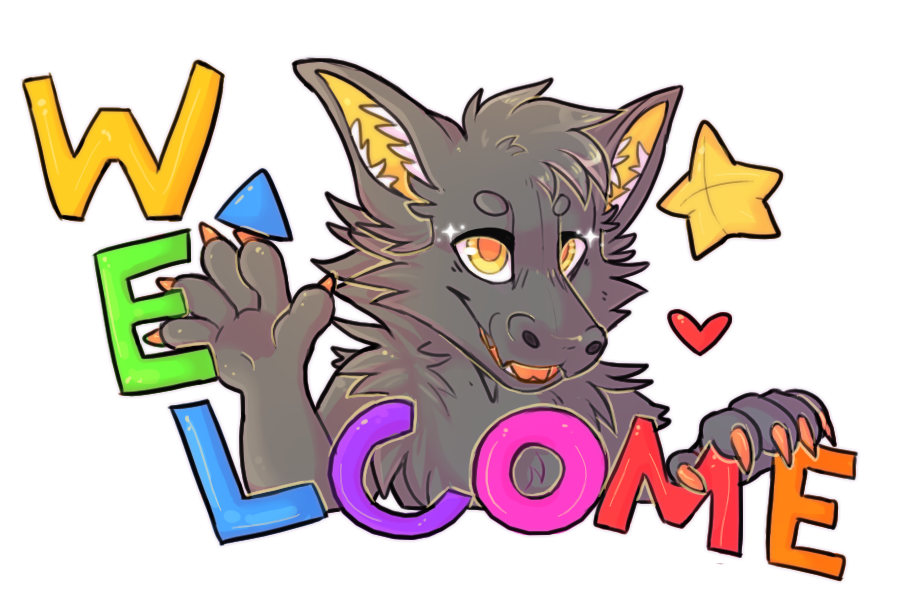 art by salemrose
Discord!
What is A Snippet, Anyway?
Snippet Dragons are, if compared to species we know and understand, closest to a mixture of eastern dragons and foxes. They love to burrow and dig and can easily squeeze into small spaces. Snippets typically eat an omnivorous diet of small mammals, bugs and certain plants/berries. They live in colonies in different biomes and typically stay in packs of 4-8. SDs always have spots placed somewhere on their pelt and if they don't or have less than 5, they are extremely rare.
Rules
- you may own unlimited snippets
- If you notice any rule breaking activity, please report it to arcadec0re.
- snippets may be sold for the same amount of currency they were purchased for if purchased. (exceptions made for snips with art)
- Please do not beg or whine for free snippets.
- Staff will not revoke snippets if you are banned, but they will be permanently frozen or readopted by staff upon your choice.
- Be kind towards the community.
- We all have lives outside of CS, you never know who you are affecting.
- Please don't be impatient!
- Harassment of any kind in the species will not be tolerated. If you or another user is being harassed, please contact staff immediately so it can be dealt with correctly.
- As a closed/semi-open species, only Snippet staff is permitted to create a SD WITH EDITS unless you are in possession of a MYO or custom.
Unedited snippets may be created/commissioned and put into your AUs at any time.
- You may create roleplays for your Snippets, may they be public or private.
FAQ:
snippets can actually be pretty big, they can be as big as a lion or as small as a kit fox!
You can make your own unedited snippet at ANY time. I can't claim rights to all fox-dragons, lol.
Myos and items won't be released for a while.
Snippets have a very specific two points coming off each side of their lip, developed over time to help with moving rocks by mouth to avoid contact with teeth.
Snippets have fur growing off the edges off their inner ears to protect the inside.
The community is generally pretty chill, don't be afraid to ask questions- or answer if you are certain you know.
You may transfer your snippet on your own in their oekaki file, or ask to have an artist do it.
All SDs on the MAIN tiny lines only are considered adults from adoption. You may still transfer them whenever.
All SDs on future nursery lines will need grown.
Most snippets will have to be obtained through adopts.
Yes, colonies matter when breeding!
Snippets can have 1-4 babies depending on the colonies being bred together.
If USD purchase, please contact arcadec0re or salemrose on toyhou.se.
SDs with less spots are not to be made by anyone but staff. (less than 5)
Edits and Rarities
Common- 20+ spots
Uncommon 10-19 spots
Rare 5-10
Very Rare 1-5
Mythical- 0
Common Edits
Tiny nub horns
claw edits
front paw pads
fox tail
teeth edits
hair tuft edit
Uncommon Edits
longer/shorter fur
albinism
no mouth notches
dragon whiskers
floating/glowing particles
body halos(not on the head)
flightless wings
Rare edits
Tail edit
antennae
melanism
wings on the head (flightless)
Ear edit
Muzzle edit
Munchkinism
Gigantism
Glowing markings
wisps around the body
Very Rare Edits
Functioning Wings
Head Halo
Colonies and Their Rarities
Common Colonies
Grasslands
Lakeside
Forest
Burrow
Flower Fields
Uncommon Colonies
Desert
Savannah
Deep Water
Swamp
Cave
Canyon
Rare Colonies
Mountain
Arctic
Jungle
Very Rare
Volcanic
Cloud
Underground
Mushroom
Mythical
Space
Light
Void
?????