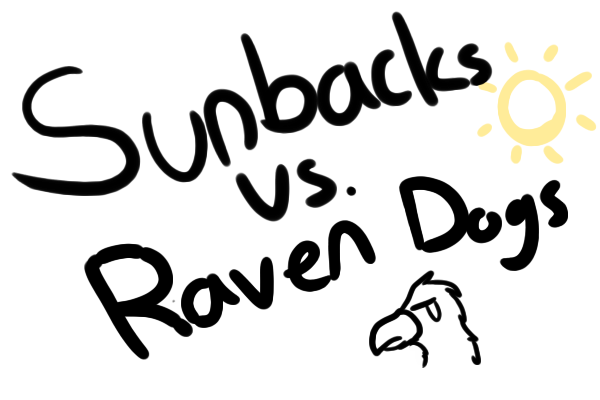 ____________________
Team Sunback: 0 | Team Raven: 1
Hello! This is your average A vs B game, but with sunbacks and raven dogs!
If you're on Team Sunback (meaning you like sunbacks more), add a point.
If you're on Team Raven (meaning you like raven dogs more), subtract a point.
We'll start at 1000, if it gets to 2000, Team Sunback wins.
If it gets to 0, Team Raven wins.
I will remake this thread unless stated otherwise.
Please PM me once a team wins!
Please only post once per page. I don't want this thread to get locked.
EDIT: Thanks for getting this game so popular, I thought it would only get 20 pages but it got 500 instead <3
Let's begin!
1000