.:Special annoucements:.
Winners annouced on the contest section!
.:About this club:.
This club is dedicated to Butterfly-wolves. Whether it is to create new homes for them, 'Save' them from the Pound or discuss the months outcomes of Butterfly wolves and even discuss your favorite Butterfly Wolf. This club is all about Butterfly wolves. Here at STBWC we love Butterfly Wolves whether their Very Common or OMG So Rare. So if your a fan of Chicken Smoothies Butterfly Wolves this club is for you!
.:Our mascot :.



Pet's name:

Razzle-dazzle
Adopt virtual pets at Chicken Smoothie!
.:Form to join:.
Code: Select all

* How long have you been registered on CS?
* How many days of the week do you get on?
* How would you help the butterfly wolves?
* Do you promise to help?
.:Contests:.
None ATM


.:Role plays:.
Here are some rp's about Butterfly Wolves
.
By jacs : viewtopic.php?f=7&t=11272
.
By Kandihar : viewtopic.php?f=7&t=239591&p=6091555#p6091555
.
By Wolf1212 : viewtopic.php?f=7&t=316496&p=7658230#p7516159
.:Our members :.
* Chessur <3- Founder/President

* Orthidel


* Ocelot at Soul - Mini Mod


* Geckogirl
* Saba/Zoon/Dancer
* NocturnAlice66
* camster45
* LoonyMoony


* Cerfi - Mini Mod


* jacs
*candycorn45
*wolfwind
*karinfan123
*wickedwolfgirl
*Christine22315
* sea shore
*danni.and.the.kiwi
* HermioneGranger
*mewmewminto
* Courtney567
* kiaya23
* kitkat12597
* strayscream
* muggafinn
* Inflatible Palm Tree
* blackdancer
* zboe
* amandapj
* camnick1
* Panders
* ChristianBear295
* puppydog9
* bella_plus_ikuto
* Blackball
* TNZ
* Wolf-Spirit
* Sam and Cam
* Mintey8
* ~Cupcakewolf~
* Charbified
*♥Sol♥
*HowlXD
*lunatiger531
*Tasha999
*Colliefire
*Goldendapple
*7feriwolf7
*xLlamaLovex
*Animall
*Wolf1212
*Kimino
*Cohlybrie
*Blaze-Fire-Kitty
*Radio puppie!
*Waffle-Wolfeh
*Shinyniney
*Howling in the Rain
*xXSunsetXx
*Alythh
*SejiYume
*Perumss2011
*Aelphaba
.:Show your Support:.
Show your support with some of these cool Banners and stamps!

(Banner)
By Saba/Zoon/Dancer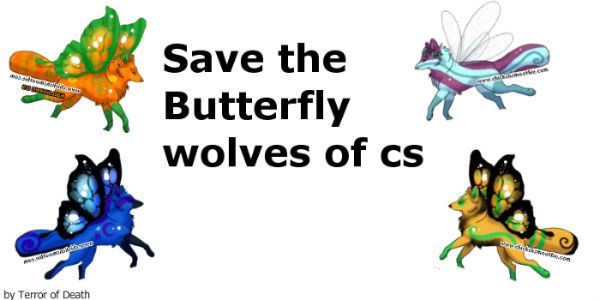 Code: Select all

[img]http://i181.photobucket.com/albums/x113/sammy2u44/Terrorofdeath.jpg[/img]


(Avatar)
By candycorn45

Code: Select all

http://i47.tinypic.com/1zxpc28.gif


(Stamp)
By Kandihar

Code: Select all

[url=http://www.chickensmoothie.com/Forum/viewtopic.php?f=39&t=82916][IMG]http://i32.tinypic.com/343mbrp.gif[/IMG][/url]


Feel free to look around the club for other cool Banners\Avatars\Stamps other members have made, Or even make your own to show your support (:
.:Fan Art :.
Silver moonlight and her drawing of our very own mascot Razzle Dazzle :3


By Chessur <3 of a Butterfly wolf resting (: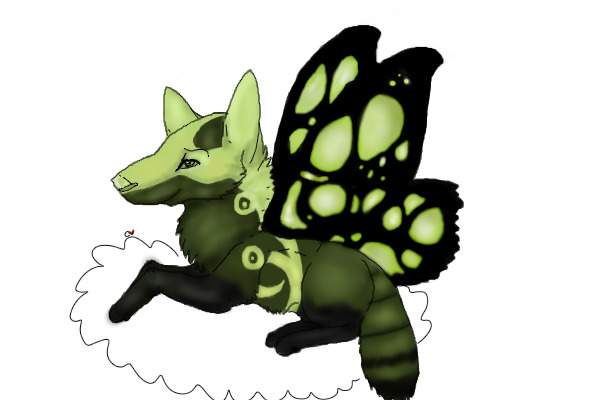 Two Butterfly wolves by danni.and.the.kiwi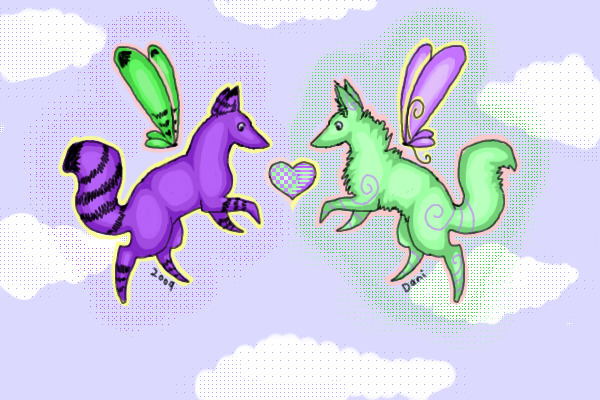 Humanized versions of the Dog/butterfly-wolf pups by Shinyniney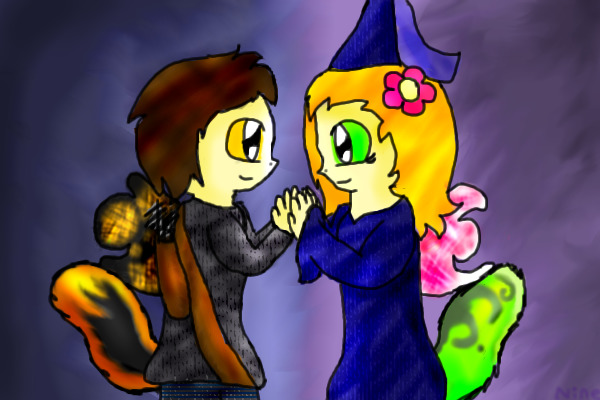 By Cohlybrie