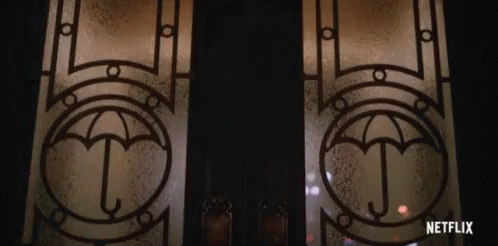 ☂

xxx

ᗯEᒪᑕOᗰE TO TᕼE ᑌ.ᗩ ᖴᗩᑎᑕᒪᑌᗷ!

xxx

☂
"
On the 12th hour of the first day of October 1989, 43 women around the world gave birth.

This was unusual only in the fact that none of these women had been pregnant when the day first began.

Sir Reginald Hargreeves, eccentric billionaire and adventurer, resolved to locate and adopt as many of the children as possible.
"
☂

Rules
1

Be respectful of others opinions.


2

Don't spam. (Including double posting, pease edit!)


3

For a month after a new season
comes, please post spoilers in transparent
text.


4

Try to stay on-topic. c:
☂

Form
completely optional!

Code: Select all

[size=150]☂ [color=transparent]xxx[/color]I wanna be a member![color=transparent]xxx[/color] ☂[/size]

[size=85][b]Username;[/b] x
[b]How much have you watched?;[/b]
[b]Favorite Character(s);[/b] x
[b]Least Favorite Character(s);[/b]x
[b]Other;[/b] x [/size]
Season 1 release date was February 15th, 2019
Season 2 declared official as of April 2cd, 2019
Season 2 release date is July 31st, 2020
question of the week/month! wrote:

Anyone can ask a question!

Code: Select all

[b]n/a[/b]
answer here
Check out these awesome buttons made by headsick! click here!

Mod positions are open, I'd like at least two. Just pm me if you're interested! You have to be active, as I'm not too active on this thread. You don't have to post often, but at least read the posts.



Current mods are: GalaxySav (link coming soon I'm lazy and busy oops)