Don't have any of my wishlist pets? Ask about paying in These store pets, Hoard pets, or C$!
Got one of these? Let's work out a deal!
DEVIANTART
|
CHARACTERS FOR SALE
|
TUMBLR
|
KETU CENOTE
|
TRADES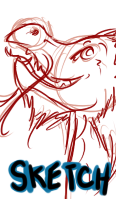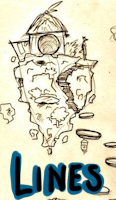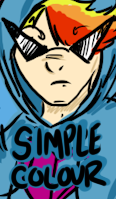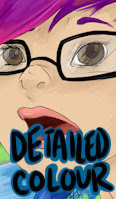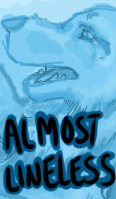 Pricing wrote:

SKETCH:

1 wishlist pet,

1 missed outcome

, or 1 hoard cat

LINES:

2 wishlist pets, or 8 hoard cats

SIMPLE COLOUR:

2 rare wishlist pets

DETAILED COLOUR:

3 rare wishlist pets / 1 very rare wishlist pet

ALMOST LINELESS:

6 rare wishlist pets / 2 very rare wishlist pets

LINELESS:

Rares list or

my personal wanted list

only!

DRAWINGS WITH 2 CHARACTERS:

Double the payment

BACKGROUNDS:

1 wishlist pet (lineless 2 payment includes payment for background)

HEADSHOTS:

Cut payment in half

SPECIAL INFORMATION wrote:

"I want you to draw my character as another species! Does this cost extra?"

Yes, it does. When you ask me to draw a character as another species, I consider it making a new design for you. You will have to pay for a character design on top of your other payment.

"What if I give you your "dream pet" as art payment?"

My "dream pet" is the BE Galaxy. It will pay for three or four lineless pictures, depending on how difficult your character is to draw.
ORDER FORM

Code: Select all

[b]ART ORDER[/b]
Level of order:
Character name:
Link to reference:
Specifics / other:

CHARACTER DESIGN
CLICK THUMBNAIL TO SEE FULL
Character design - More complicated design - Character design
All designs shown belong to me. They are NOT free for use.
ORDER FORM

Code: Select all

[b]CHARACTER DESIGN ORDER[/b]
Species:
Wanted colours / design type:
Specifics / other:

MESSAGES
Welcome to my art shop!
So we all know what's going on, this is how the shop works: you post a form on this thread, and send me payment in a trade. (
You do not have to wait to see if your order was accepted
. I will accept any order, as long as there is an empty spot.) I add you to my spots, draw your order, and post it on the thread. I then remove your name from my spots.
I am able to draw any sort of animal, as well as anthros and humans
. I can draw in all sorts of different styles (like manga or chibi) and will also colour other people's linearts if you ask.
It is your responsibility to save your art to your computer. I do not keep it on mine. When I know that you have it, I don't have any need for it. If you lose your art, it is not my fault. You will not get a refund or a free picture.
RULES wrote:- A reference picture is necessary.

- Be polite and patient.

- Do not use other people's orders, or my examples and do not remove my signature or claim my work as your own.

- Do not order when all slots are full; your form will be ignored.

- You must link to your reference. Do not post any pictures on this thread.

- Please wait a while between orders.

-

Do not PM me regarding art. Post all comments and questions here.

I will normally

ignore

art related pms.

- Please refrain from posting anything like "bookmarking" or "saving" or asking me when the shop will open again.

-

DO NOT ORDER ANYTHING YOU CANNOT PAY FOR. I shouldn't have to say this, and I can't stress it enough. It's incredibly

rude

and disrespectful to me, and any orders sent with improper payment will

not

be accepted, unless you have talked to me, and we have worked out an alternate payment for your order. It is also unacceptable to ask for "a sketch but I'd love if you could colour it!!!!" or "something for free!" : if you can't afford my art, please order art elsewhere.Dear Art Shop Customers is also a great thing to read if you are new to ordering art!
DESIGNS FOR DANCERKIND wrote:- 7 / 10
1 spot next opening reserved for Briar Rose