We have made some changes and improvements to our item/dress-up interface. As always you can locate the area to add items to your pets by clicking on "Add items to your pet..." below your pet.
Here is a list of the new features:
The new editor is effectively always in "stack mode" which makes it much easier to put items behind your pet
It now allows you to preview how the items around the edge of the pet will be cropped off when the pet is saved
It

now allows items to be flipped

horizontally
We have added the ability to search for items by name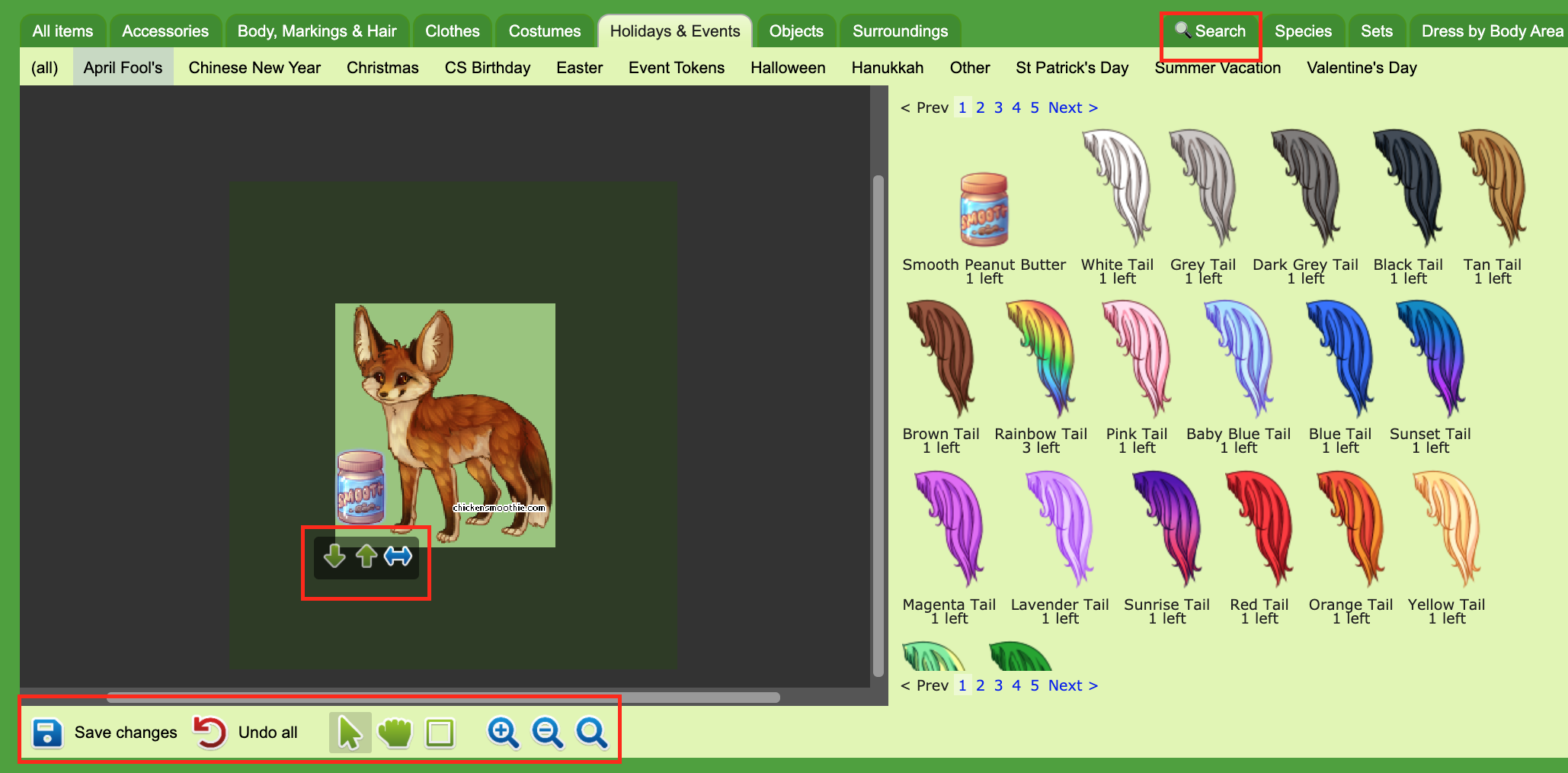 We are currently aware of a bug that causes pets to not properly be centered on the page when the viewer first loads. This is currently being worked on and should be resolved shortly. Please let us know if you come across any additional bugs.