Changes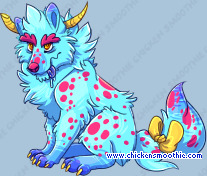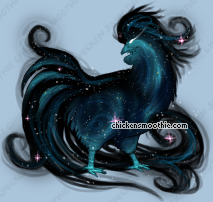 Yağmur
and
Saikiyo
- the artists of these great pets (and many more) - are changing their role from Oekaki Mods to
Official Artists
this month! We look forward to seeing many more stunning designs from them both

Coalchaser
took a break from moderating earlier this year, but now she's ready to come back! Welcome back to the
Global Mods
team Coalchaser

Retirements
Moderators
Metallic Dragon
- with a heavy heart we farewell Metallic Dragon (Metta) this month. Metta joined the Global Mods back in 2013. As well as being a dedicated mod cleaning up all kinds of problems in the forum, she was such a friendly and caring addition to the team, and will be sorely missed by us all!
Zoella
- Zoella joined the Roleplay Mods back in 2014. Moderating the roleplay boards can be tough work, but as a passionate roleplayer herself, Zoella did a great job mediating problems and organizing the boards. Unfortunately she's been away from CS for many months now, so we're not sure when she's planning to come back and visit.
General Helpers
Sadly we have quite a few retirements to announce, including many of our very longest-serving General Helpers. A lot can change over the years, and many of our helpers have now gone off to college/jobs and don't have as much spare time as they used to!
Our Helpers are some of our most generous members, who dedicate their time to helping new and lost members find their way on Chicken Smoothie. They do this all for no reward, just driven by the generosity in their hearts and their passion for CS! Let's wish them all the very best for the future, and thank them for giving back to the CS community!
Retiring this month from the GH team are:
Serena
(a founding member of the original "Newbie Helper" team in 2010)
Sylvia
(a founding member of the original "Newbie Helper" team in 2010)
Olivia
(joined the Helpers in 2011)
Auroria
(joined the Helpers in 2012)
Zephayer
(joined the Helpers in 2012)
Olivia
had some memories to share which I think many of us can identify with:
Olivia wrote:A few years ago I spent so much time CS; it was a big part of my life. When I think about that impressionable period of pre to early/mid teens, this website comes to mind. I remember spending countless hours adopting pets in October 2008, so much so that I think I was a major reason for the prompt implementation of the adoption limits ha!
This is true, Olivia joined before we had adoption limits on litters. Within a month of joining, Olivia had more pets than anyone else - she had adopted over 10,000 pets! That was in October 2008 when the card pups came out, and the joker dog was supposed to be impossibly rare. When we noticed how many joker pups Olivia had managed to adopt we introduced limits

I guess that's Olivia's legacy. If you're wondering about what happened to her epic collection of card pups - she opened an adoption center to give them all away back in 2008!
Olivia wrote:I remember missing school on December 18th one year so I could work on trading for the new UR pets, welcoming new members on the forums and answering questions through PMs, feverishly searching for banners around the site during the various events, getting that email of welcoming congratulations from you, and getting to know some of the awesome people here. I have countless wonderful memories of this place and its members, including when I got to meet some of you guys in Pittsburgh a few years ago.

When 12 year old Olivia stumbled across a Chicken Smoothie adoptable on another website way back in September 2008, little did she know what her curious click would turn into. A lot has happened in the past seven years and CS has been with me through it all. It has helped me get through some rough times and I have grown up with it. However, Chicken Smoothie has grown up right along with me, having gone through incredible immense changes. I've really enjoyed seeing this website grow and transform into what it is today. You and Nick have done so much and have found so so many great, dedicated people to help you run it.
Time really flies, and that 12 year old kid who explored CS in it's early days is now an adult studying at college! Olivia is retiring so she can focus her time on her studies, but she plans to keep visiting Chicken Smoothie as a member as long as she can find time

Thanks for sharing your memories with us Olivia!
Please join me in congratulating our new artists, welcoming back Coal to the mod team, and thanking our retiring staff for all their contributions to the CS community!