════════════════════════════════════════════════════════════════════════════════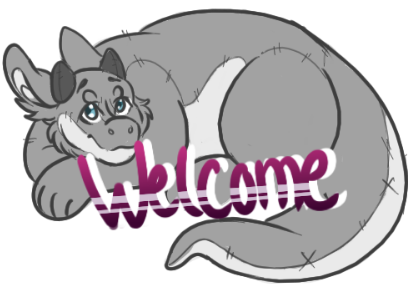 【Main Page】||【Nursery】|| 【Archive】 || 【Fanclub】 || 【Customs/MYOs】 || 【▸

Artist Search

】
【Shop】||【Growths & Transfers】|| 【Leveling Up】 || 【Artist Bulletin】||【Discord】
════════════════════════════════════════════════════════════════════════════════
Wᴇʟᴄᴏᴍᴇ ᴛᴏ ᴛʜᴇ Pᴜꜰꜰᴋɪɴs Aʀᴛɪsᴛ Sᴇᴀʀᴄʜ
Puffkins are looking for dedicated artists who will create
designs to be adopted out into the community with creative competition.
If you're interested in this position, feel free to try out!
Rᴜʟᴇs ᴀɴᴅ Rᴇɢᴜʟᴀᴛɪᴏɴs
please read these before entering.
════════════════════════════════════════════════════════════════════════════════
▶ You may make up to as many entries as you would like.
▶ Do NOT remove the "Fake" sign or my signature.
▶ You may make a cover if you wish, but it is not required.
▶ If you are not using a cover, please link back to all previous entries.
▶ Do NOT color this in as your character or fursona. This is only for creating new designs.
▶ You are not allowed to sell or make any sort of profit off of these designs. These are for competition use only.
▶ All designs must be made on oekaki.
▶ If you're needing some help with choosing edits, please refer to the trait guide.
▶ Please list all edits used on your entry!
▶ Not everyone that enters will be chosen.

▶ If chosen to become a guest artist, you are allowed to create four designs for your trial.
Once completed, you will be voted on by staff to see if you will become a full time artist of the species.


Under your cover, or your
first
entry, please post this form.
Code: Select all

[center][b]username;;[/b]
[b]have you ever been on artist before? if so where?;;[/b]
[b]previous experiences;[/b]
[b]why would you like to be on the artist team?;;[/b]
[b]how active do you think you can be?;;[/b]
[b]do you have a discord?;;[/b][/center]
════════════════════════════════════════════════════════════════════════════════