Remember to read my trade rules!
My tokens are only for wishlist items!
~CURRENT SPECIALS~
Offering 1C$ per 5 Nature/Scenery items!





MY C$ IS LOCKED, SEND A SUGGESTION WITH SAID ITEMS IF INTERESTED!
Paying 1C$ per 5 nature/scenery items, even if it's not on my wishlist!


However, the following items is not in this deal/not seeking to pay C$ for:
- Rocks/Coal
- Snowman parts and snowballs
- Small flowers (
Like these for example
)
- Trades containing mostly small items (A few small ones is okay, but I'm more interested in larger items or stuff I specified)
Even though I'm accepting any nature/scenery items (that I didn't list above) BUT I'm MOST interested in these:
- Star items from 2016 space event
-
Anything from the 2013 decor pack
(Even the small rocks/flowers; IF it's on Wishlist!)
-
Grass and Will-o'-wisp items from Fae Mischief 2019
-
Lost city scenery items
(ONLY the Sandbar, Coral, and mossy rocks)
- These items specifically: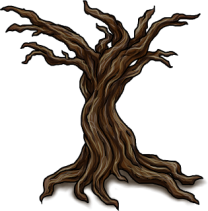 Got 1000+ pets for C$! I cannot buy C$ directly (aka I'm poor irl) so I get all my C$ from trading! My goal is to purchase the current store pets.



C$ GOAL: 21/70
You've read right! This is a 1C$ store, where you can get some cool and MANY pets for just 1C$! Please read group names for pricing!!
SEVERELY overpaying for this pet!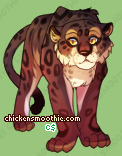 It's the LAST PPS lion I need for my collection! I have a rare pet group unlocked, and happy to trade ALL of those for that 2016 store pet lion. I know it's severe overpay, BUT I'm happy to add ANY wishlist pets/items I have locked if it's not enough!


Just send a suggestion asking what I'd offer for it if you'd like~!
I have rare pet group unlocked for them! <3 Willing to overpay for them if needed!!
~BEST DEALS THAT LAST ALL YEAR AROUND~
As always, I'm seeking for any pets on my wishlist!
On wishlist = Want it! If you don't know what to offer, send a suggestion with a message <3
I try to answer all trades within the 48 hour period.
Other than that, I don't bite! I'm much more approachable than I seem. If I do take longer, please pm me! I easily forget stuff. :c
I cannot buy C$, since food and shelter is more important. (I'm in a low income household) so everything unlocked is for C$! Just read pet group names for prices. As for items I HAVE MORE THAN 1 OF, just offer!
DISCLAIMER: I block those who drag in/talk about politics and controversial topics on this site; along if you're homophobic and/or transphobic. This goes for being sexist, anti-feminist, racist and/or albeist. It's a kid's site, and I don't want to see that stuff.

If you're blocked because of this, then block me as well. I come here to escape, not to be exposed to stuff I'm trying to get a break from.

Be respectful of those who come to this site.
if you made it this far, I hope you have a wonderful day/night, make the best of it! <3