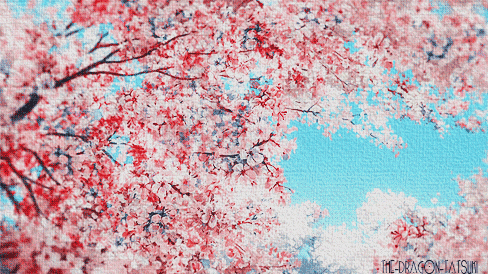 You begin walking over to a large house that was in the midst of a beautiful cherry blossom bloom. Along with the cherry trees, maple trees swayed in the calm breeze as you now approach the inn. To the side of the inn, there is a domed garden, and out pops a young woman in a bright lavender hoodie.
"Oh, visitors! I wasn't expecting any at this hour,"
She chuckled, walking over to a small shed to put away a shovel she had been carrying.
"Tell me, what's your business here?"
.
You tell her you were walking around and noticed the inn. She smiled, her smile both warm and sweet, as she walked over to you.
"Call me Autumn,"
Autumn stuck a hand out to shake your hand.
"And I am the owner of the Sakura-Maple Inn, which is this inn."
.