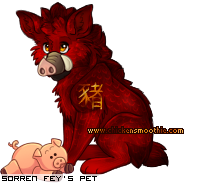 Happy Chinese New Year!

February 5th 2019 is the first day of the new year in the traditional Chinese calendar. This year is the year of the Brown Earth Pig.

Find out your zodiac animal and celebrate Chinese New Year with us by clicking the button above!

Show us how your pets celebrate in our CNY Dress Up Challenge!