Information Kiosk - Alegria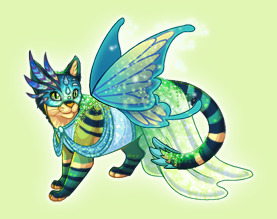 Welcome, and thank you for coming to help us start our park. My name is Alegria and I used to be an acrobat traveling the world with Cirque du Smoothei! However, after I had to retire due to an injury, I wanted to make a place where you could come see my friends perform all the time, and not have to say goodbye to them for months on end. Buying this old theme park and fixing it up seemed like the perfect idea.
Aren't my friends amazing? It's hard to have to cheer from the stands, but it makes me so happy to see them performing with such a huge audience of Smoothians! Our park will be open from now on, so make sure you come back and see us again sometime. We'll always remember you for how you helped us.

Don't forget to browse our gift shop before you leave!

Thank you so much for helping us get the carnival ready for opening! We're giving out free souvenirs while stock lasts. Would you like one?

I think we might be able to make this work! If our "villain" all along just needed a job and something to make him feel recognized, then I can hire him! Even with the park messed up we were still getting tons of visitors, so it's time to expand! Here, you can dress up as a park mascot too. We have a bunch of options!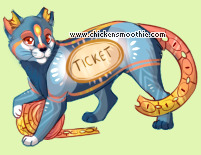 Tickets, tickets, everywhere! I've got tickets coming out my ears. Some are even sentient, and they keep meowing! Will you give them a good home?
Adopt me!
You need to log in to your account to trade in.