City Life isnt easy!!!!!!!!!!
Along time ago cat use to life in the forests.They lived there at peace an happy.But one day that all changed the twoleggers who had lived in far away hives came with their monsters an started ripping apart the forest.Cats had paniced an fled some dieing to keep their home safe.But it way all in vain.Cats got trapped an taken away.Moons later more hives the twolegger's pets called a city was formed.Now the once proud warriors of the forest wander the hard gravel an tar covered roads.Many of them passing down what a true warrior was.But its hard to follow every rule in the code.Cats have formed minin tribes or stay as loners an rogues.But the one clan that most clans go to is ShatteredClan. Their leader had named it for the pasted an its shattered hopes an dreams. But even in the clan fear is a big factor. The fear of stray dogs attacking ,of twoleggers graping cats an takeing them away.Monsters on their paths.An the shortage of food is always a corcern.Cats in the shattered clan do not fear other cats other.
Rules
Tess and nicks rules
As many charries as you can handle
If you have kits i would like their forms post too shattered clan is a big clan.
keep it pg-14
One high rank per person.
This is open to everyone just write more the one sentence.
Example


Talon pulled her lips back in a cruel snarl.Her tail lashed from side to side as the other cat circled around her.-Bring it-She though watching his every move.


You can play the cats the have died if you wish
There will be alot of fights with clan cats
Dont talk lke tis(mistypeing is alright)
If you rping here i want loyalty to it.Not you disappering for months without a reason. if that happens you'll be kicked with three warning or pms from me


Post you song that you think fits your cats best an only ONE song anywhere on your form. you wont be accepted with out it an i will listen to it so be mature about it


have fun
Code: Select all

Warrior Name
Rank
Reference Picture
Please no drawings for it. Try using Flickr.
Pyshical Description
Personality
1-5+ lines again please.
History
Not completely needed. Optional.
One-line Description
NEEDED. Example: Riverpaw - A silver spotted tabby she-cat with sky blue eyes. Like the descriptions in the beginning of the Warriors Books.
Kin:
Crush
Mate

Example How to fill out Form
Warrior Name
Riverpaw
Rank
Apprentice
Reference Picture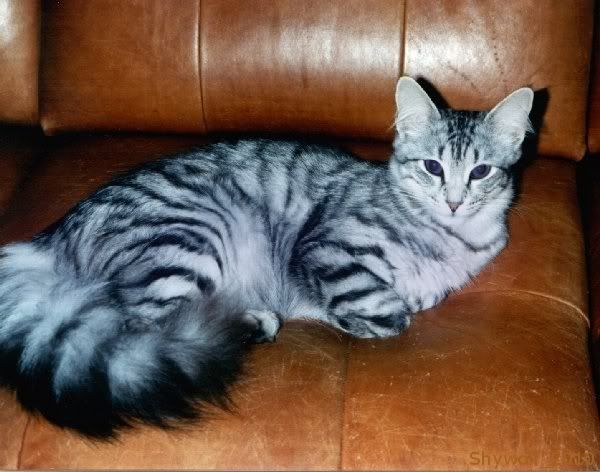 Pyshical Description
riverpaw is a speckled silver tabby.the spots give her the apperance of a leopard with the mix of the pure silver fur the flash of a silverfish.Her muscles are as well defined as they could be but that is only because she is still young.Her tail is soft an fluffy.It gose against the short fur of every other part of her.She takes everything in with her light blue eyes
Personality
riverpaw is a loyal cat .She will always do what she believes is best for her clan.Though sometimes she will get into trouble she will back down an do what she has to ,to fix it.her heart is clear as her mind.She loves playing with other young cat an kits riverpaw will do her job.
History
she was borned an raised in Waveclan.Sometimes she believed she scented things that other couldn't.She use to think that she was dreaming about this things but shes put it at the back of her mind.Her mother Ripplepelt died a few moons before she was made an Apprentice.She thinks about her mother all the time but it gives her hope to be a better Apprentice an later a better warrior.
One-line Description
riverpaw~ a silver spotted tabby with sky blue eyes
Crush
open
Mate
open
Shattered Clan( is going to be a very big clan kinda of like bloodclan but not really)
Leader
Poe
=Large Black Tom with Leafy green eyes, scars cover his body but fur covers it, one giant jagged scar across his face,Bullet Hole through ear.
Deputy
Heatherheart
=- A silver tabby femme with bright blue eyes
Medicine Cat
Swiftstorm
- a grey tom with pale green eyes
Medicine Cat Apprentice
Open
Warriors
Brokenheart
-a black and white she cat with blazing amber eyes.
Silvershade
- beautiful silver cat with bright emerald eyes.
Nightfire
- A pure black cat with glittering black eyes
Blackshadow
- A shadow in the darkness with bright green eyes
FallenDeath
=A massive black and white tom with pale green eyes.
DeathFeather
=A pure black she cat with Bright green eyes
nightslash
= a pure black she cat with orange eyes
Greythorn
=she is a grey she tabby she cat with pale grey eyes an a tan underbelly.
EchoFire
=A light brown tabby she with golden yellow eyes and white paws
WillowHeart
=She is a lean rusty red abyssain she cat with green eyes
Dusktail
= inky black she cat with a long fluffy tail and hazel eyes
Spottedrocks
=light grey mixed with brown fur leopard she cat with brown eyes.
SpeckledStream
= a light golden brown she cat with leopard spots, also her eyes are a pale yellow.
RainTatters
=A grey white maine coon with stormy grey eyes
Stormclaw
=solid grey she cat with forget me not blue eyes
Spitfire
=A dark leapard she cat with golden-brown eyes
SkyBreeze
=A large muscled maine coon she with yellowish green eyes
HawkFire
=a rustly long hair tigertabby shecat with evergreen eyes.
RobinFeather
=a tom with white fur and brown/gray color on his face and back ringlets curl around his fluffy tail.
StoneBlade
=A dark grey striped tom with pale green eyes.
Jackalpelt
- a shecat with a wildcat pelt.colors of brown tans and black.Her eyes are a pale green.
Blizzardfrost
-A grey an white splatter she cat with aqua green blue eyes.
Apprentices
Sunpaw
(SunBurst)=a golden she cat with a eletric blue eyes.
Moonpaw(MoonShadow)=
A black(dark grey) an white tom with dark blue eyes.
Sparrowpaw
=(SparrowFlight)a dark calieo with dark brow tan and black fur a white belly an chest.Hazel eyed she cat
Mottledpaw
-(MottledScar)=a calico she with dark green eyes
Talonpaw
(TalonFang)=A grey/silver tom cat with jagaur spots and a few stripes with pretty blue eyes.
Dashpaw
(DashFlight)=A young black white and grey tom with pale yellow eyes.
Coalpaw
=(CoalFrost)A coal black she cat with frost blue eyes
Demonpaw
=(DemonFire)a pure black she cat with blood red eyes
Blazepaw
=(BlazeWing) She is a fuffy orange reddish Asyssain with bright yellow eyes
Scorchpaw
=(Scorchpelt)A dark ginger she with four white paws an dark eyes
Queens
None
Kits
none
Elders
None
Loners
Rogues
Crushes
FallenDeath
<----------
HeatherHeart
Poe
<----------------
Silvershade
Mates
BlackShadow
X
EchoFire
Starclan
Very soon
moonpaw/shadow
=A black(dark grey) an white tom with dark blue eyes.