meet the artist ig?
part two to this, near the end of the school year edition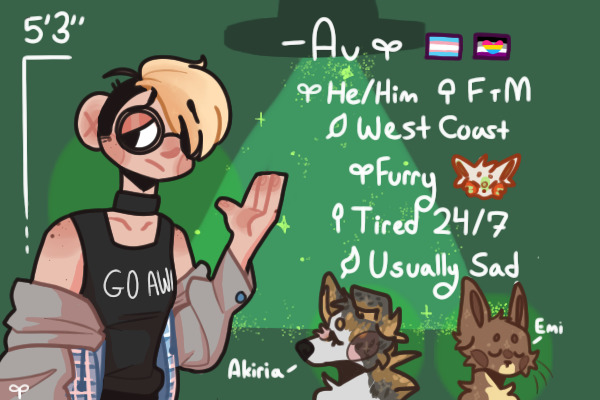 actual info-
my name is lucky, you can call me av though.
i'm currently questioning my identity, it's between nonbinary and male.
tired 24/7 morphed into "no sleep"
i'm usually introverted, but not always
i love my friends to death, especially my online ones, those include-
smol, kiz (emby), corn, wolves, and bike (?)
though i question if they're really my friends sometimes,
i love space, animals n just nature in general. people, cities and general pollution make me uncomfy though. i'm very sensitive to smoke and things like it.
also i collect teeth, bones and other stuff.
yes i have a jar with foudn though, i drew some of my favourites above!
those include-
a pearlescent marble, a deer (?) tooth, a small key to nothing, a bird vertebra, a torn off plush eye, and a old metal bobbin!