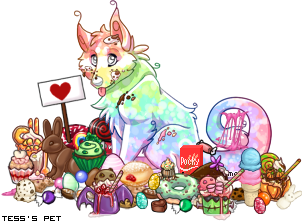 | | |
| --- | --- |
| Category | "Eat what you want!" |
| Items used | 52 |
| 53 people like this | Log in to vote for this dressup |
Admin
Posts: 14251
Joined: Wed Jun 11, 2008 3:28 pm
---
This is making me hungry O_O
blu | they/she | dA | my charries
need help? | newbie guide | must-reads for newbies


hello! i'm blu, your average lesbian artist
who likes old stuff from the late 90s and
early 2000s.


- LIGHTS OFF -

(i've been swamped with 50+ messages send help)
feel free to ask me about using the site, fair trades, or
just to chat. i'd love to just talk about older digital art.

my b-day is on october 2nd! c:
my art shop!
Posts: 5993
Joined: Sun Dec 18, 2016 1:04 pm
---
Who is online
Users browsing this forum: No registered users and 0 guests