PLEASE NOTE THAT THE EYE COLOR IN THIS REF IS WRONG - THE EYE COLOR IN THE NO-ACCESSORIES VERSION IS CORRECT!
This is my MYO makoatl, Viero, wearing his accessories. Which may or may not just be a simplified version of the poncho worn by Clint Eastwood in A Fistful of Dollars. (which he obviously does not wear all the time - you can't swim in a poncho - but sometimes he DOES wear this when he's out being a cool dude)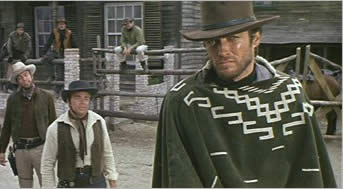 I have intense Clint Eastwood feelings. Just shoot me. The sad thing is probably 99.9999% of you CS kids have never even seen this movie. WHAT AM I DOING WITH MY LIFE?
Anyway please check out the original version without accessories to see his character info and stuff for the contest c: