This breeding page is now CLOSED keep an eye out though as our amazing birdio has made nursery lines and i plan on using them! Which means more pups and more fun! Thank you for understanding!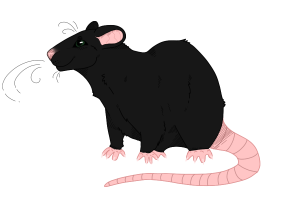 Main Page • Archive • Artist Search • Breeding • Customs
•
Breeding Rules
•
Females have 5 breeding slots
Males have 7 breeding slots
Rats can only do maleXfemale breedings
(That does not mean you cant have same sex couples though, They just cant breed)
Rats have no 'cool down' period
Rat children can only breed after 2 weeks of posting
Artist will determine the Rat's sex at birth (male or female)
You can only breed Rats that you own from Tiny Tails Rattery
Gender identity is perfectly fine, however you must also state the rats sex for breeding.
(
Otherwise they will be considered sterile until stated otherwise
)
Code: Select all

[b]Male Rat:[/b]
[b]Female Rat:[/b]
[b]Owner(s) Permissions:[/b]
[b]Suggestions/Comments:[/b]