User: .:Friday_The_13th:.
"Come... Break Your Back Against The Mountain!"
Name: Jason (Jay) Mormont
Gender and pronouns: Male
Age: 25
Sexuality: Bi with Female Preference
Crush: N/A
"Stand Behind Me And I Will Protect You, Stand In Front Of Me And They'll Never Identify Your Body..."
Rank: Beta
Desired rank: Alpha
Pack: Red Sun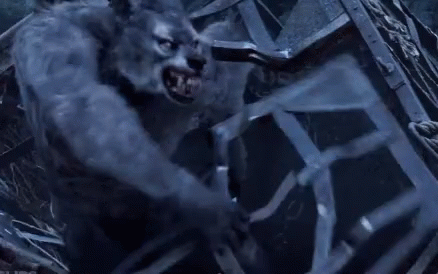 Personality: Jason is a normally quiet and brute force male, a decent person but a battle ready wolf. Jason is seen as intimidating and barbaric, but very strong and levelheaded to those he defends. Although he's never said, it's rumored he's always wanted a pup if his own.
History (optional, and could mention in posts) : Not much is know about Jason, only he came into the pack already covered in scars and a fueled hatred for mankind. He refuses to talk about his past, some say he was born in battle and bred from blood.
Kin: A brother named Kainen
"Don't Worry, I'll Make Sure Your Corpse Feeds The Earth."
Mate: N/A
Pups: N/A
Pets (werewolves can have pets) : A dog named Bear
Other:

------------------
User: ---
"Now Now, Don't Twist Yourself Into A Hogtie."
Name: Kainen (Kain/Kay) Mormont
Gender: Male
Age: 28
Sexuality: Pansexual
"Clean Yourself Up, Darlin... You're Too Pretty To Have Tears On Your Face."
Rank: Guard
Desired Rank: Guard
Pack: Red Sun
Personality: Kain is much more steadfast and calm compared to his brother, showing a more gentle and understanding demeanor. He is a good listener and an even better fighter, unaffected in combat but a good shoulder to cry on.
History: All he will say is "A monster does not always have teeth and claws."
Kin: His brother Jason
"Keep On And You'll Find Yourself Messed Up Quicker Than An 8 Second Bull!"
Crush: N/A
Mate: N/A
Pups: N/A
Pets: A horse named Buck and a dog named Critter
Other: