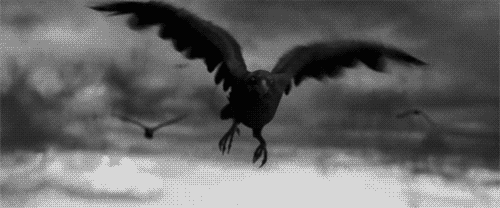 For centuries werewolves have existed, even before humans had. They all had their own packs, though two major ones stood out from them all. The pack of Jay's was one of them, a pack solely focused on expanding their territories and having as many members as possible, they were also foxused on gaining control over humans, taking them as slaves. Of course not all wolves in the pack where like that, but the more powerful members were exactly the type to believe that.

The other pack was named 'The Pack Of Raven's', for the way they dwelled in the darkness. Though they were night-dwellers, that didnt make them necessarily evil. In fact, they were rather kind. The main reason they got their name was due to the way they looked up to Ravens, both literally and figurativley. They believed in a ceremony where when a werewolf turned sixteen, not only were they to find their mate, but they were also to be paired with a raven. A raven which was to stick with them for the rest of their lives.

By sharing the blood of the raven with the blood of the werewolf, they have become bonded, and therefore when the raven dies, so does the wolf, vise versa. The pack of Raven's was admired for their ability to bond two creatures together, and that they could communicate with their raven, somewhat like a good conscious.

Even now, The Pack Of Raven's still does this ceremony.
Singups