,
,
Target is a sci-fi action comic based in the fictional city of Crowley, Pennsylvania. It follows Sean Dacker as his life is flipped upside-down when finding rogue traitorous vigilante, Ilidio. Target will be updated as it is written, so expect some gaps as I experience art or writer's block! Each chapter will have a song added! To find the song for the chapter, go to the beginning of that chapter! If a certain scene needs a different feel, a song will be included in that description!

●SEAN DACKER
●23 Years
●Human
●Bi-curious
●Kind-hearted,
understanding, generous,
animal-lover, intelligent
●Nursing Student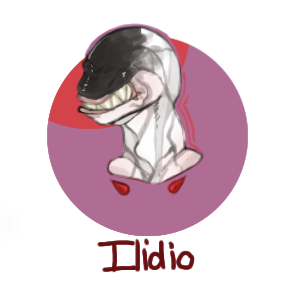 ●ILIDIO
●???
●Half-breed Royal
●Quiet, quick-tempered,
spiteful, agitated, curious,
loyal to a degree, tries to
be fearless
●Vigilante, Rogue
Feel free to discuss below!