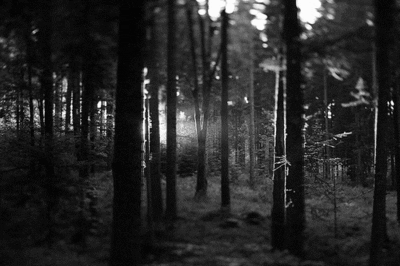 —————————————————-—————————————————-——————————
a tale almost as old as time. perhaps older-
long ago there were four clans, names that
have been forgotten with time. To the clans
that live in the deep, dark, forest- the name
has been forbidden, told to the clans by their
oldest leader, Flashstorm. Flashstorm was
hunger driven, an animal. After his leader
Lumbarstar sent him to exile- for the
slaughter of four queens, he convinced cats
from the four clans that leaving with him was the
best plan of action. It wasn't like the clans were
already falling apart. Prey was disappearing faster
and faster, and it seemed every new season there
were twice as many twolegs. So they left- over the
high stones, and nestled into deep forest territory
they settled. Flashstorm banned even the slightest
mention of their old home. And with time they all
forgot. Flashstorm would go on to a pack a wolves,
dragging his terrified clan along. Almost of them,
with flashstorm- perished. The small group
retruned to cap and questioned the best plan
of action now that their leader was dead.

Crowfall never initially wanted
to be leader, he was calm and less hostile, much
like the rest of his clan. He couldnt stand for
Spiderstirkes more hostile ways. In some forms
Spiderstrike was like Flashstorm- cold, calculated, ruthless.
Crowfall couldnt watch more beloved cats die in front of him.
So Crowfall called out against Spiderstrike, who seemed
next in line to successor, so Crowfall took a few cats
and the crossed the river. Soon, over time, clans grew
and crowfall and spiderstrike found the moonstone
Became leaders, and named the clans properly.

Time has passed, and Crowfall and Spiderstrike are gone.
The successors from time have always been well off,
and unlike Flashstorm, didnt lack a moral compass.
However, there are still hungry cats about the clans,
Wishing to become leader, idolizing Flashstorm.

Will someone save the clans from the unknown traitors
among themselves? Or will they perish like Flashstorm?
only time will tell.


season;
newleaf;
greenleaf;
leaffall; ♥
leafbare;