I'm mainly looking for dA points, c$, lists or Animal Jam items, (spikes, beta items, den betas etc)
https://sta.sh/2e2a9h0z3kc
I am only interested interested in dA points, c$, lists, old rares/very rares or Animal Jam items. I will also take character swaps into mind. If you want me to give you the base used or the person who designed the pet, please tell me. Most characters have the info already however. Some don't because I just don't know who made them.
OR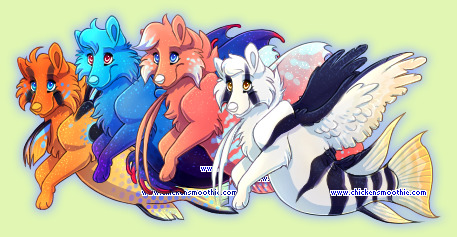 I'm also willing to buy characters, I'm only looking for dogs, cats or reptiles, as in dinosaurs and all.

I have other characters, some c$ and rares/very rares I can offer.

Just link me to your characters! :>



If you're paying Animal Jam items, I need to trust you before doing so, please PM me and tell me what you can offer for who and whenever you can go on. I'm interested in only REAL den betas or rare spikes and headdresses. I'll also be fine with worns, pirate swords, flower crowns, rare bows and jamaaliday bows, just be fair.
I also have a character shop on Instagram here, everything there is priced in POINTS.