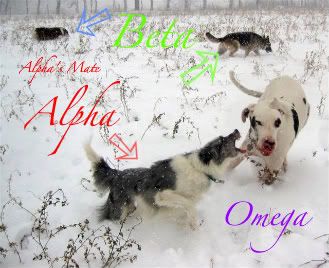 Look, if you had, one shot, or one opportunity
To seize everything you ever wanted, one moment
Would you capture it?
Or just let it slip, yo

His palms are sweaty, knees weak, arms are heavy
There's vomit on his sweater already, mom's spaghetti
He's nervous, but on the surface he looks calm and ready
To drop bombs, but he keeps on forgetting
What he wrote down, the whole crowd goes so loud
He opens his mouth, but the words won't come out
He's chokin' how, everybody's chokin' now
The clock's run out, times up, over, blaw!

Snap, back to reality, oh, there goes gravity
Oh, there goes Rabbit he choked, he's so mad but he won't
Give up that easy, no, he won't have it he knows
His whole back's to these ropes, it don't matter he's dope
He knows that but he's broke, he so stagnant he knows
When he goes back to his mobile home, that's when it's
Back to the lab again, yo
This whole rhapsody better go capture this moment
And hope it don't pass him
.|

Ƥℓσт

|.
"Pampered pets, psh.
There is no reason for them.
We are killing each other over food,
while they are just getting fat.
We are roaming the wild, takes place
in Hawaii" A large brute says,
it sounds like he was born in Australia.
"No one knows how this pack got here,
we all of our different coat colors.
Some brag about it, it's not like
any of us care.
Many of us have different ways on getting here,
i was born in Australia, plane crash here.
Lost meh mate. And my owner, I wouldn't say it was the
worst day of my life."
He says, obviously not even looking at you.
[Codeword::Apple]
"How did you end up here?" He asks quietly.
"Then again, you don't have to tell me."

Posts
Please make your posts 'pretty'
[Minimum pretty i will allow would be center and small font.]
Please write more than a line, i will not allow anything shorter.
It's not that hard, i would prefer this to be Simi-Lit, but
I'm nice, so minimum would be a line.

Tess's Rules
Please remember Tess's Rules,
no force mating
no cursing, on EVERY post

Genders
Please, don't come with two female dogs,
and no male.
Make a male for EVERY two females.
Then again, I don't want a million females, and no males.