Your decision your fate and two ships. Your a teen/young adult and for some reason or another..became a pirate. Many ships have wanted to recruit you but only two have caught your attention. The Devil's Hand and The Oceans Revenge. The Captain's will decide if they are allies or enemies, but with an enemy pirate ship roaming the seas...it may be a good idea to consider teaming up... Villages/towns are pillaged, ships are attacked, treasure at your finger tips and all at your Captains orders. Things go on under the table that the Captains don't know...like mutinies. There's always that one pirate who wants more power. Are you a loyal crew member? Or are you undercover planning a mutiny?
The Forsaken is a ship, that takes no mercy. The Captain wants to take over the seas. If you come into contact with this ship, you might as well start setting up your will. It will take more than one ship to defeat this enemy. The Forsaken's Captain has been known to leave no ship above water. If you find him in a good mood, you may be lucky being forced to work on his ship....or maybe you would have been better off dead?
Pets are allowed! Just not something over the top...like an elephant...or hippo... .-. So ferrets, dogs, cats, birds, a snake, etc. I love this picture by the way XD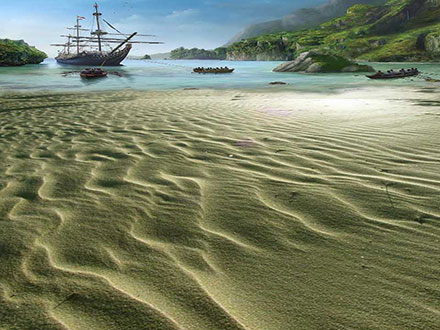 There is an island however where ALL pirates stay and its a "peace" island named "Isle de sol, or Island Of The Sun. A resort for pirates so they can relax, size each other up, and make allies...or enemies. No fighting can occur on the island or near the islands reefs but once your in the ocean...all gloves are off
* I am not a Captain for either ship but this is still my forum. TheUmbraSide/Dracowolf has authority over this forum as well so listen to them.
*
You can only have 3 characters Max! (Unless I say otherwise)
*
No falling in love with your own characters...that's no fun!
*
Typical Chicken Smoothie rules apply.
*
This is REALISTIC ...ok? -_- no power play.
*
You can not kill another character unless you ask them.
*
There needs to be plenty of action, drama, fights, and adventure as you can come up with! So there's no limit on that.
*
Captains and quarter masters are above everyone else's rank so listen to them.
*
If you want to cuss, fine with me but just bleep it out or use an alternative word like: Fudge

*
Only fights in the rp ....not out of it.
*
Keep this RP active!!! If you aren't going to be on in awhile, then let me know. You will be kicked out if you have been inactive. Captains MUST be active, its hard to be on a ship with no Captain. Quarter Master: I expect to be reasonably active.[/center][/size][/i][/b]
Code: Select all

Name:
Age:
Gender:
Personality:
Looks/pic:
Crush:
Member of what ship:
Pet(Optional):
Other:
Pleae try to keep Male/Females even, as well as the amount of members of each ship.
The Devil's Hand
Captain: Talia F
Quarter Master:
Ship Doctor:
Crew-
Alyssa F
Bane M
Dereth M
Damion M
The Ocean's Revenge
Captain: (Open..I think)
Quarter Master:
Ship Doctor:
Crew-
Bethany F
Leon M
Izzy F
Jackson M
Elizabeth F
Eliza F
Logan M
(If you make a character for this ship, I ask you make another for one of the other two ships unless your the Captain for this ship, you don't have too.)
The Forsaken
Captain: (Open)
Quarter Master: Arcath M
Ship Doctor Danen M
Crew:
Jasper M
Tyrell M
Geren M
Torquil M