Absolute support! I came to this board specifically to post exactly this. I had never noticed the need for it before since I very rarely traded for items, but since the Lost and Found opened up, it's become a necessity. At least I have only 7 pages of item wishlist to go through, but I assume lots of people have wayyy more than that.
I'm hoarding these lovely pink trash boyes ♥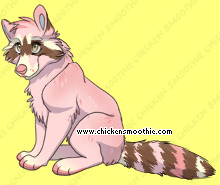 Staff Litter 2018 dog made by Dia.
Send trades please! ♥