Forum rules
These adoptables are not official CS pets and cannot be added to your CS account.
Art theft

is

not

tolerated here.

Do not copy/trace/edit/use anybody's pictures

without their express permission.
If you are unsure, see the full rules here:
viewtopic.php?f=10&t=30437
If you are charging CS pets/items for adoptables then you should post your thread in the pets for art board:
viewforum.php?f=21
Pocket Foxes Is Open For MARKING!
Posts: 348
Joined: Thu Sep 03, 2015 6:12 am
---
Ohh, those tiny foxes look adorable! <3
---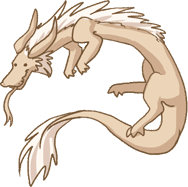 I'm a
Dragon
!
That's why I
hoard
stuff, you know. It's a dragon thing.
These are my Chicken Smoothie sweeties <3
Posts: 37
Joined: Mon Feb 04, 2019 1:56 am
---
Posts: 353
Joined: Sat Oct 27, 2018 10:26 pm
---
Who is online
Users browsing this forum: No registered users and 1 guest