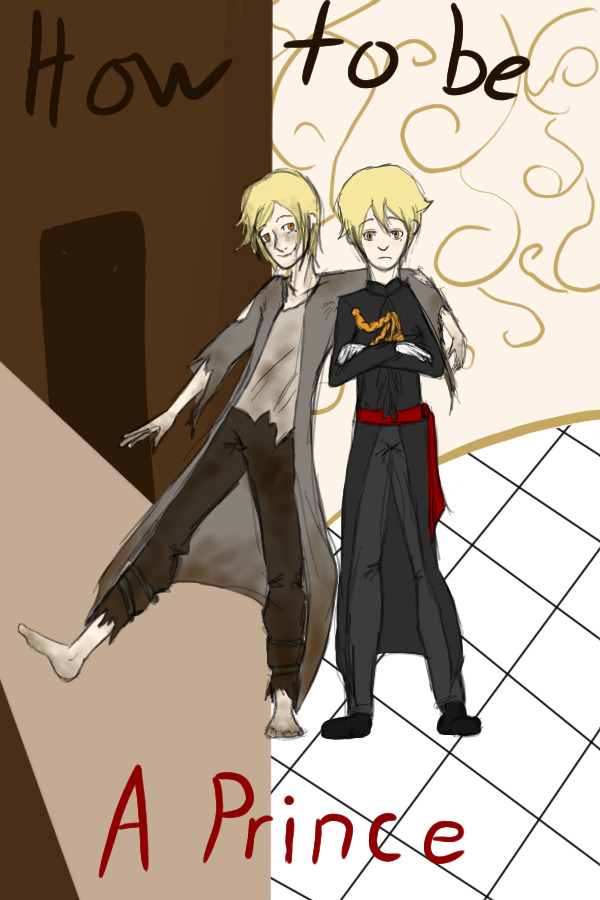 So I accidentally lost all my inspiration for another story of mine. But I still wanted to write, and after I posted an idea for a story an amazing person *cough* AngryLittleGoat *cough* inspired me to actually write it
So here we are
I'm not going to get right into the plot line I know I often like to read/watch stories without knowing too much about them
because spoilers
so here is the short version for you guys who love to be surprised:
Read this story because it is set in the medieval times, has a tramp, prince(s), crossdressing, confused butlers, comedy and all that epic stuff you guys love.
And the long version with the kind of spoilers:
Olive has spent her whole life as a peasant, when her mother died, she was forced to live on the streets and take the identity of a boy to keep herself safe. After mugging an aristocrat, she ends up in a tough situation and accidentally ends up killing the boy. Only seconds later she learns he was the prince. Once again she takes on different identity, that of the first born son of the king. She is forced to keep her identity and situation secret, or be executed for murder. But there is one problem, being a prince might be little too much for her to handle.