kimara of choice.


ambrosia owned by me c:
relation.


siblings. of the long lost variety.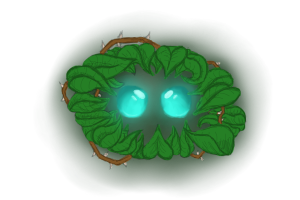 reunited at last.




Derico.

in the bushes he watches. always watching always looking, just like they told him. find her, you will know when you see her who she is. they never told him why, but it was the lat thing they told him when he left home. to find

her

. from where he was he could see many others, but she stood out among them. slowly a realisation came over him, the reason for his search. now only, to get close enough to talk to her. slowly and carfully being carfull to not be noticed Derico made his way through the bushes.



Ambrosia.

that feeling. it was there again, but this time it felt stronger. she desperatly tried to fool her own mind, but it didn't help. the feeling was too strong, the least she could do was put on an act. trying to be descrite she gave a quick glance around the clearing. yes, there it was. the small glint of light, a catch in her eye maybe, but she knew. she dared not look again, but as the feeling grew even stronger she was forced to. anouncing that she was going for a walk she made her way through the bushes and further from the group. her curious nature drew her out to find her watcher. then there they were, infront of her. as the pace of her beating heart quickened she drew a breath of air. then spoke.

Derico





Derico.

the pause couldn't be helped. there was nothing but utter shock, even the voices were quieted.

who are you? how do you know my name?

it was almost uncany, the look on her face. it was almost as though he had seen it before. yet how could he? it was impossible wasn't it? he has been on his own since he can first remember.





Ambrosia.

was it even possible. could it be him? no, there was no way he would have survived on his own. he would have only been a year now, never mind then. she ignored his questoins at first as her mind still tried to process the possibility. then finally she realised. there was no one else is could be.

Derico, I am your sister. Ambrosia.

she watched the shock flood his face.

my sister...