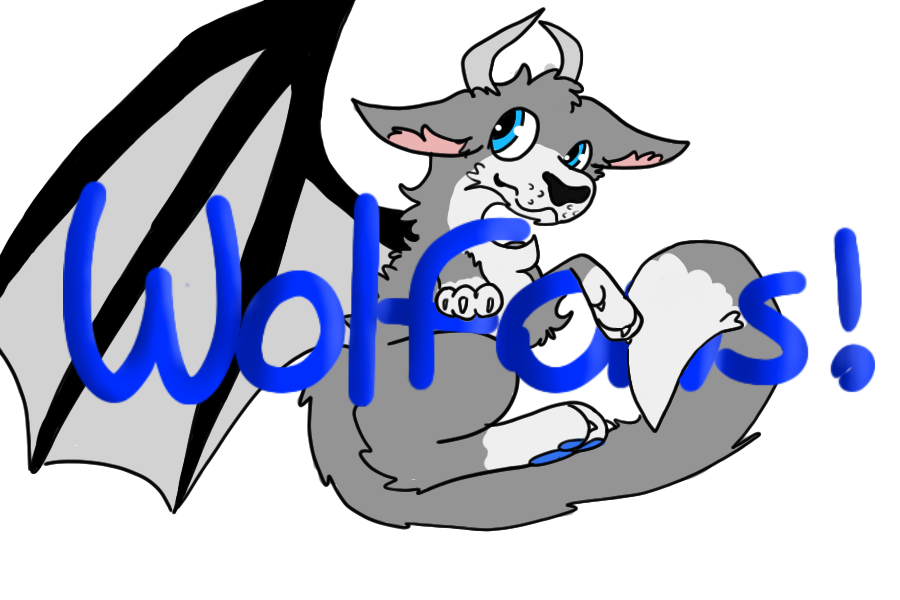 ->main page,
discord (staff and members with permission ONLY!)
,
artist search
,
Myo
,
shop
,
nursery & breeding
,
growths
,
Fanclub
,
Bank
,
Archives
(edit: sorry if the discord thing sounds rude... it's just that I need to regulate the amount of people due to the fact that we have not set a rule in discord to keep the talking to a minimum... I might change this later, but right now it would lag a lot if a bunch of people joined and started talking)
what is a wolfon? wrote:A wolfon (more commonly known as "wolf dragon") is a wolf-dragon mix. it has the horns, wings, power, and long tail of a dragon, but the snout and fur of a wolf. they are commonly found on "wolf & dragon world", a world hidden from humans. it is almost just like earth, but with a few difference. for example, it is made of 17 different islands for the 17 different types.