█
█
█
█
█
█
█
█
█
█
█
█
█
█
█
█
█
█
█
█
█
█
█
█
█
█
█
█
█
█
█
█
█
█
█
█
█
█
█
█
█
█
█
█
█
█
█
█
█
█
█
█
█
█
█
█
█
█
█
█
█
█
█
█
█
█
█
█
█
█
█
[/center]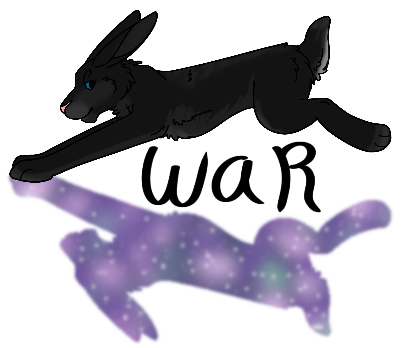 Warrens Across Regions is an online rabbit ARPG that revolves around major character and world building. Here you will create your own Warren, raise your rabbits and protect what is yours from Elil and rabbit alike. WAR gives you the option of writing or drawing, so just because you can't do one or the other does not restrict you. Almost everything in WAR is RNG based. So pray to the Frith for good luck!
03/27/19 - Ownership Transfer
| Please welcome Sanara as co-owner
03/29/19 - Festival of the Comin Sun
| The event will open April 1st! Keep your eyes peeled
05/01/19 - Changes
| With the event ending, there will be several updates to our activities! Take a look!
█
█
█
█
█
█
█
█
█
█
█
█
█
█
█
█
█
█
█
█
█
█
█
█
█
█
█
█
█
█
█
█
█
█
█
█
█
█
█
█
█
█
█
█
█
█
█
█
█
█
█
█
█
█
█
█
█
█
█
█
█
█
█
█
█
█
█
█
█
█
█
█
█
█