main adopts |
fanclub
|
discord
| weekly prompt thread | official shop
staff search
| nursery | growths, myos, customs |
archive
ANNOUNCEMENTS
7/30/18- we have an official archive up!
7/28/18- new banner and i've updated the mascot! working on getting more staff and getting cwts off the ground :)
3/17/18-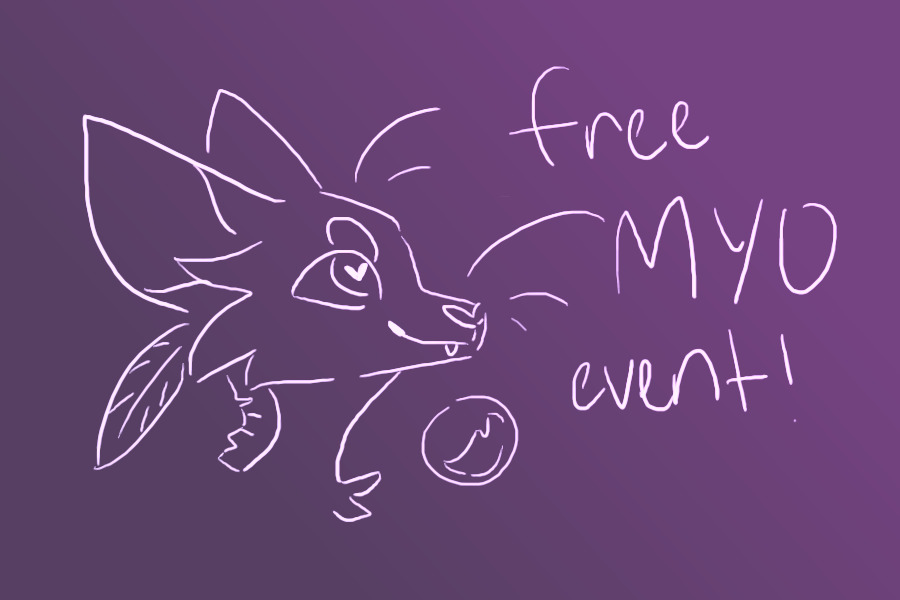 3/17/18- we are up and open! welcome to crested whip tails <3
What's A Crested Whiptail?
Over many decades and millions of dollars in cost, scientists have tried and perfected controlling
genetic mutations and crossbreeding various animals. A new species, created in a lab specifically
for companionship, has been created- named the crested whiptail. They're in the vulpine family, and
have traits of dogs, some birds, and even bats. They are highly intelligent and are similar to humans,
and entire whiptail cities have been established. Nowadays, humans grow and live alongside whiptails,
and it's not unusual to see whiptails in cars, filling usual human jobs, and more.
One of their most notable traits is their "orbs," which are small, floating glass spheres that can
appear around a crested whiptail. These orbs contain seemingly random items, such as liquid, food,
and other odds and ends. The glass seems to be unbreakable unless the whiptail has passed away.
They're constantly within a good 10 foot radius of their whiptail, and although a whiptail can have
more than one sphere, they can only have one substance in their orb.
Rules
General Rules
◊ If a member of staff asks you to do something, please do not argue or complain.
If you want something changed, or feel something is unjust, please PM an owner.
◊ LGBT+ characters are allowed and diversity is encouraged.
◊ Selling or trading crested whiptails for anything other than crested whiptail currency
is highly prohibited, and a violation of this rule can warrant a ban.
◊ Please do not spread hate or drama, and keep comments civil.
◊ Citizens may own up to 15 whiptails for now, and staff may own up to 20. This is
subject to change.
◊ You may not use the whiptail base to make adoptables to sell unless you are an official
artist.
◊ Do NOT beg, bother, or pester anyone about anything involving whiptails.
◊ A crested whiptail may be your fursona, as long as it belongs to you.
◊ Please do not minimod the threads, if a question is asked a staff member can answer it.
◊ Of course, all of Tess's rules apply.
◊ If you no longer wish to own a whiptail, contact staff and we will give you coins for it and
put it up for readoption.
◊ There is no limits to the amount of times you can apply for adopts per month, but you
cannot apply for adopts when you have no slots left.
Breeding Rules
note- breeding is closed until official kit lines are posted
◊ A whiptail may breed once every 3 weeks. This cooldown starts when the ticket is accepted,
not when the batch is posted.
◊ Whiptails do not reproduce like humans, and instead their dna is combined in a laboratory
setting. Therefore, couples do not have to be straight and same sex breedings are possible.
◊ You may breed 3 whiptails together in one breeding, any more than that will result in your ticket
being denied.
◊ Breeding costs coins. This varies artist to artist- please do not complain about prices.
Traits
◊
normal
◊
Hair Edits, Custom Orb, Claws, Sclera Edits, Tail Length Edits, More/Less Feathers, Custom Tongue, Blood Color, Custom Iris Shape
◊
uncommon
◊
Feather Edits, Fur Length Edits, Crest Edits, Custom Ears, Whisker Edits, Tongue Edits, Retractable Claws, Teeth Edits
◊
rare
◊
Missing Eyes, Missing Limbs, Blindness, Deafness, Horns, Extra Limbs, Sparkle, Height Edits, Extra Ears, Glow
◊
ultra rare
◊
Halo, Pupil Edit, No Sclera, Spines, Scales, Plant Growth, Different Color Eyes/Pawpads/Etc, Opaque Orb
◊
deity
◊
Wings, Genesplicing, Multiple Heads, No Tail, Elemental Powers, Levitation, No Orb, Transparency, Body Parts Made Of Slime/Ooze
Staff
◊
Creator
◊
steamplonk
◊
Owner
◊
steamplonk
◊
Moderators
◊
kh.aotic
NaCl
◊
Archivists
◊
statuettic
(whiptails)
◊
Artists
◊
None yet!
Apply here
:)
◊
Ghost Artists
◊
steamplonk
◊
Guest Artists
◊
mercury.