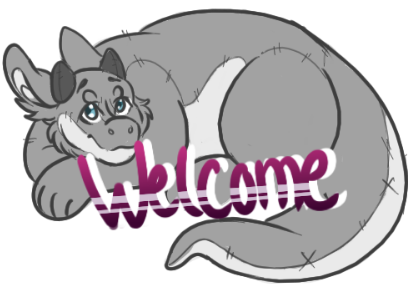 ════════════════════════════════════════════════════════════════════════════════
【Main Page】 ||【Nursery】|| 【Archive】 || 【▸

Fanclub

】 || 【Customs/MYOs】 || 【 Artist Search】
【Shop】||【Growths & Transfers】|| 【Leveling Up】 || 【Artist Bulletin】||【Discord】
════════════════════════════════════════════════════════════════════════════════
Welcome to the official Puffkins fanclub!
Here, members on the community can chat among themselves along with
talk about other things relating to the species. A simple way to get to know
those that are within the community as well.
Interested in Puffkins as a whole, but don't know where to check them out?
Take a look over to the
main page
to learn more.
Just make sure to take a quick read of these rules before posting~
════════════════════════════════════════════════════════════════════════════════
【

RᴜLᴇS

】
▶

Anyone is welcome, even if you don't have a puffkin yet

▶

Do not beg,whine, or guilt trip in any form or fashion

▶

Reply to at least two people within your post. We want everyone to feel included~

▶

Advertisements of any sort can be posted every other page.

▶

Stay on topic to the species itself

▶

Remember to be kind and courteous to everyone within the community

▶

Take all one- sided conversations to PM, please and thank you~ <3
════════════════════════════════════════════════════════════════════════════════